Trudi Bennett - Boots glorious boots
Author

Section

Publish Date

Thursday, 16 July 2015, 2:46PM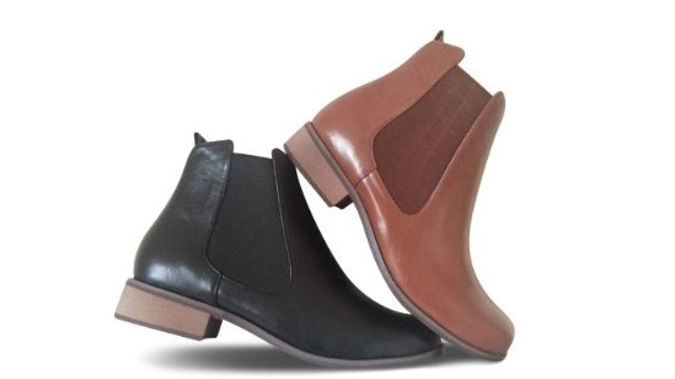 Boots glorious boots! One of my favourite winter things is being able to put on a variety of pairs. Whether it's ankle boots or knee highs, there really is a set to suit everyone. Factors to take into account when selecting your boots this season include your height and let's not forget the functionality of the boots. No point running/hobbling around in very high boots if you do a lot of walking and after an hour they are no longer comfortable. Comfort first people! Very important.
I mentioned your height, so let's discuss all your options based on how tall you are.
The good news is, anyone of any height can wear flat or ankle boots. It's just about HOW you wear them. For instance, if you feel vertically challenged and would love a pair of ankle boots to wear with skirts or dresses - but fear your legs or height might be affected - make sure your tights/stockings or leggings are of a similar colour and tone to the boots. This way you get a nice, elongating flow down your legs, inclusive of your boots. The easiest and most popular way of doing this is black tights and black ankle boots. Ankle boots can also obviously also be worn with work trousers and jeans.
I personally have many pairs of knee-high boots. I love them for their versatility. Wear them under jeans and work trousers, with a skirt and a winter merino dress. They go with all styling combinations. If you feel a heel looks a little smarter and suits you better but do want that comfort, consider a wedge. It's a great way of ticking all the boxes. You get added height, but the comfort of a boot that often feels like it's flat. Another great option is a sturdy 'court' heel. This is a classic cut, which stands the test of fashion time and if you are only going to have one knee height pair, this could be the one.
Another exciting development in recent years with winter footwear has been the popularity of coloured boots and shoes. We are no longer confined to black or brown. There is often a couple of red pairs and the last two seasons I have seen some beautiful blue, grey & green options. There are even some that have a nice base colour and a splash of a brighter hue incorporated. What fun! Enjoy the plethora of winter boots out this season. Remember the saying goes "There are two things you can never have too many of; good friends and good shoes."
Trudi Bennett is a personal stylist at http://www.wardrobeflair.com/ or https://www.facebook.com/WardrobeFlair.