Trudi Bennett- Fashion Week
Section

Publish Date

Thursday, 5 October 2017, 3:36PM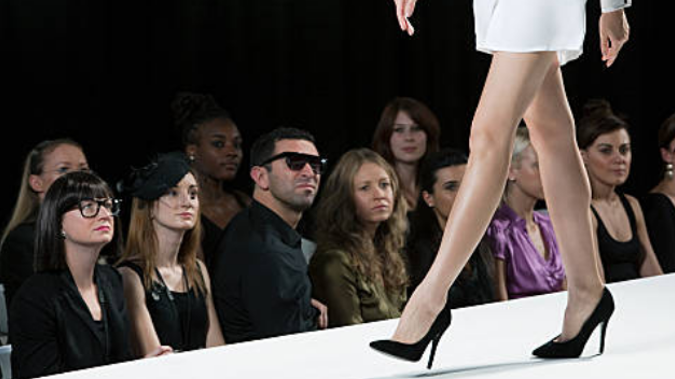 The 2017 New Zealand Fashion week recently ended and my oh my what a week it was! I think more than any other year I so enjoyed NZFW 2017. I came away feeling super inspired and excited on many levels.
It's always interesting to be looking at shows for the following season. So most mostly you are checking out Winter 18. What you see does give us stylists, bloggers, media and people within the industry a wonderful idea of what shapes, styles and colours are likely to be gracing our stores.
Some of the main themes this year were extreme sleeve detail (bigger more detailed sleeves), frills on all pieces be it sleeves, neckline or trousers/skirts. Wide legged trousers were consistent, so while I don't know if I can call the end of 'skinnies' there will at least a lot more variety of wider leg options and most of them were high-waisted. Menswear worn as womenswear (I'm going to do a whole blog on this so stay tuned). All white outfits, which was very on trend a few years back and while it looked great on the catwalk, the practicality of it made me grimace a little. Sleepwear as outerwear, see last statement.
Print on print is a favourite of mine but takes some confidence and a little bravery. When done well it's a style statement that garners attention. Florals were still strong and the biggest textural trend I saw was masses of colourful velvet! So clearly that is going to come back with a vengeance next autumn/winter. I saw the most delicious hues like yellow, green, red and soft beautiful pinks shimmer down the runway under the lights. I've never seen velvet in colours like this before and it was really exciting. It gave the garments are new modern twist on the traditional black velvet we have seen in the past.
I adored the Wedding show, just for the pure detail and beauty of the gowns and the male and female models. I'm a sucker for a good wedding. I was completely inspired as always by the Miromoda show which showcases indigenous Maori fashion.  It always strikes proud & patriotic pangs within me. Let's not forget all the new graduates and up-and-coming designers. NZ, we are in good hands.
For anyone who hasn't ever attended NZFW, I highly recommend it. The format is usually the industry related people like me attending the shows from Monday-Thursday and then there are ticketed options from Friday-Sunday. It's a great event, the lights, the loud music, the fashion and the people watching!
Check out www.wardrobeflair.com for all your personal styling needs! We have offices in both Auckland and Wellington and can help you with corporate events, personal styling, wardrobe revamps and shopping. www.facebook.com/wardrobeflair for more helpful hints or check out www.instagram.com/wardrobeflair