Better summer sleep
Section

Home,

Publish Date

Thursday, 11 January 2018, 2:40PM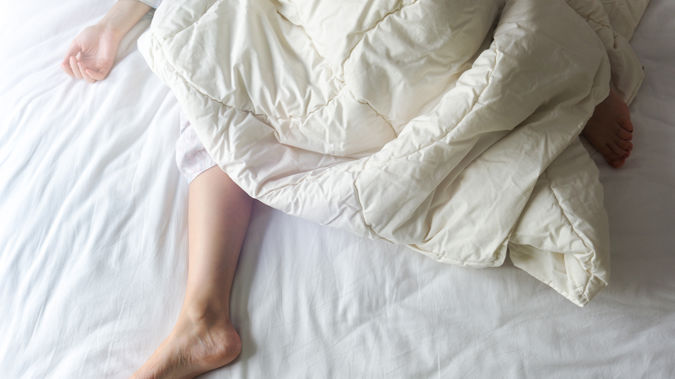 Weather watchers say high minimum temperatures will likely be affecting rest for many.
If you've been wondering why you've been suddenly sleepless this summer, just ask the weather watchers.

Night-time temperatures at many places across the nation this month - particularly in the upper North Island - have been well above normal.

Mean minimum temperatures recorded by Niwa since the start of this month have given a snapshot of how low the mercury has been reaching at different spots overnight, generally in the few hours before sunrise.

The data, which was compared against the mean of more than three decades of data, showed Whakatane has so far registered a mean minimum of 15.9C - 2.1C above normal - while the mean in Te Puke had been 2.5C above a normal level of 15.6C. Niwa regarded a difference of 0.5 as "above normal", and anything 1.2C over the mean as "well above normal".

Auckland's mean minimum, as recorded at Mangere, had been 16.5C - 0.6C above normal - but at Musick Pt near Bucklands Beach, the difference had been 17C - 1.6C above normal.

Temperatures in other places such as Taupo, Tauranga, Dargaville and Whitianga had also been above or well above normal, although levels had been just below normal in centres including Hamilton and Warkworth.

"We have had a very warm summer, and if you have very hot days, your evenings are generally going to be warmer as well," Niwa forecaster Chris Brandolino said.

People heading to bed at 9pm would still be finding the air outside warmer than they might like, he said, but the temperature tended to drop sharply between 11pm and midnight. "So it depends when you are going to bed, and it depends how well your house is insulated, if you are on the second or third floor, as heat tends to rise."

Dr Karyn O'Keeffe, associate director of Massey University's Sleep/Wake Research Centre, said it was important people ensured they had good sleeping environments.

A bedroom that was too hot could disrupt sleep patterns and make it harder to drift off again, leaving the person feeling unrefreshed the next morning.

"It can also be very hard to fall asleep, and that is because we like to drop our core body temperature a little bit when we go to sleep," she said.

The "day after" effects of poor sleep included problems with concentrating, motivation, co-ordination, or getting on with other people, she said.

5 ways to get a better sleep in summer
Dress down
Ensure you have suitable bed clothes. That means winter pyjamas should be left in the drawer on hot nights.

Lighten up
Check that you have appropriate bedding. Heavy duvets can be swapped for lighter blankets and sheets.

Defeat the heat
Prevent heat build-up. During the day, open the windows and use blinds to keep the sunlight out. Keep the windows closed if the temperature outside is much hotter than inside.

Banish biters
If you have mosquito problems, consider placing a net over your bedroom window so it can remain open overnight.

Keep it breezy
Good air conditioning and home insulation can keep your bedroom cool at night - otherwise an electric fan can help as you try to sleep.


This article was first published at nzherald.co.nz and was republished here with permission.