Bangers to Bluff 2018
Section

Publish Date

Friday, 15 September 2017, 9:39AM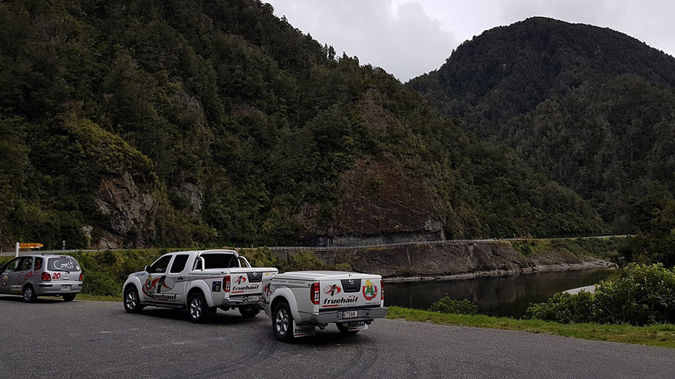 It's on again!!
The 2018 dates for the annual Bangers to Bluff car rally have been announced and team entries are now being called for. Up to 15 "old banger" cars will leave Auckland on the 10th of April 2018 and spend the next 12 days driving "roads less travelled" all the way to Invercargill where they will be auctioned off to raise funds for charity.
Bangers to Bluff has been run by the Rotary Club of Half Moon Bay for the last 3 years with steady growth each year as its popularity increases. So far, Bangers to Bluff has raised $85,000 for charity, and the masthead charities for 2018 are:
• Hopeworks Foundation – providing information and support for those dealing with brain injuries.
• Multiple Sclerosis New Zealand – working to reduce the burden of MS on those diagnosed, their carers and families.
The route will cover approximately 2,500kms of some of New Zealand's best and most scenic roads, including the North Island's Forgotten World Highway and the South Island's Haast and Arthur's passes. The main goals are to raise funds and awareness for the charities, while having loads of fun and travelling our great country. The rally is not a driving competition; it is a fun, friendly event with points awarded for challenges along the way and a trophy is awarded at the end.
The organizing committee are now looking for participants for the 2018 event. Participation can be in the form of entering a team and vehicle to go on the rally, or through sponsorship and/or donations. If you would like to know more information, please reach out to us through one of the following channels:
Website: http://bangerstobluff.co.nz/
Facebook: https://www.facebook.com/bangerstobluff/
Phone: Peter Bailey (0274) 736994
Email: peterb@foodtechsolutions.co.nz
The Bangers to Bluff committee would like to acknowledge the support of their platinum sponsors Fruehauf and CarJam, as well as supporting partners Protecta Insurance and the Automobile Association.