Coast Stars is BACK! WIN over $12,000!
Section

Win,

Publish Date

Saturday, 25 February 2017, 10:55AM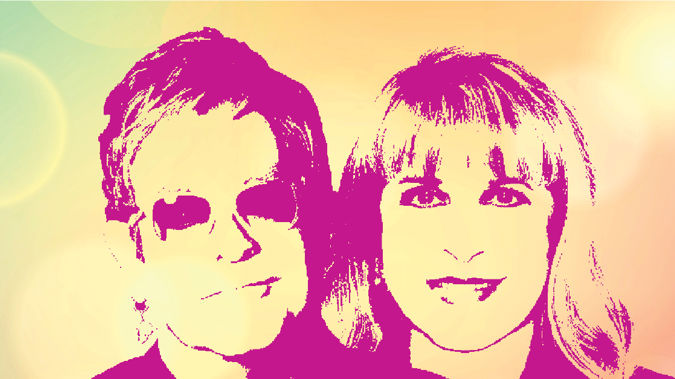 Win even more money with Coast Stars!
We've listened to your feedback, and we agree – you deserve more.
We have 2 Coast Stars left to guess – so for the remaining 2 stars we will give you $1,000 for each new star guessed!
Coast Star #1 and #4 are still unknown – if you guess who they are, in the correct order, you will win $1000!
The second Coast Star has been correctly identified as Oprah Winfrey. Congratulations to Michael Downey from Meadowbank who has won $100.
The third Coast Star has been correctly identified as Prince. Congratulations to Tina Nomani from Auckland who has won $100. 


We've enlisted the help of some of the world's biggest stars for Coast Stars. All you have to do is guess their identity to WIN.

Listen every weekday at 8.15am, 10.15am, 12.15pm, 3.15pm and 5.15pm, for 'Coast Stars'.

When you hear the cue to call, be the tenth caller through on 0800 004 COAST (0800 004 262).

If you correctly guess one of our Coast Stars, in the correct order, you will WIN $1000.

And if you correctly identify all four Coast Stars, in order, you'll instantly win the entire cash jackpot!

If the Coast Stars are not correctly identified, the cash will jackpot by $100 each weekday, until it's won.


Need help figuring out the other two Coast Stars? Here's our first clue: One of our stars had acted in a movie.
Second clue: One of our Coast Stars is an Oscar winner.
INCORRECT GUESSES SO FAR...
- A
Adele
Alan Rickman
Alec Baldwin
Alesha Dixon
Alison Moyet
Ali Campbell
Allyson Gofton
Amy Winehouse
Anastacia
Anna Kendrick
Annie Lennox
Anni-Frid Lyngstad
Aretha Franklin
Arnold Schwarzenegger
Art Garfunkel
Al Pacino
- B
Barack Obama
Barbra Streisand
Barry Gibb
Barry White
Bear Grylls
Benedict Cumberbatch
Bette Midler
Billy Bob Thornton
Bill Clinton
Bill English
Bill Murray
Billy Connelly
Billy T James
Blondie
Bonnie Tyler
Bono
Boy George
Boz Scaggs
Brad Pitt
Bree Larson
Brendan Cole
Brian Kelly
Brian Wilson
Bruce Springsteen
Bruce Willis
Brooke Fraser
- C

Carlos Santana
Carrie Fisher
Catherine Zeta-Jones
Celine Dion
Cher
Chris Martin
Christina Aguilera
Christopher Cross
Cilla Black
Cliff Curtis
Cliff Richard
Colin Farrell
Cuba Gooding Jnr
Cyndi Lauper
- D
Daniel Corbett
Dame Kiri
Dame Malvina Major
Dannii Minogue
Dave Dobbyn
David Attenborough
David Beckham
David Bowie
David Letterman
Davy Jones
Debbie Reynolds
Diane Keaton
Dionne Warwick
Dolly Parton
Don Henley
Donald Trump
David Attenborough
- E
Ed Sheeran
Elizabeth Taylor
Ellen De Generes
Elton John
Elvis Costello
Emma Stone
Engelbert Humperdinck
Enya
Eric Clapton
Eva Gabor
Ewan McGregor 
Elvis Presley


- F

Freddie Mercury
- G
Gary Barlow
Gary McCormick
George Michael
Gin Wigmore
Glen Campbell
Glenn Frey
Gordan Kay
- H

Harrison Ford
Heidi Klum
Helen Clark
Helen Reddy
Hilary Swank
Hugh Grant
Hugh Jackman
- I
- J
Jack Nicholson
James Taylor
Jamie Foxx
Jamie Oliver
Jason Reeves
Jennifer Hudson
Jennifer Lawrence
Jennifer Lopez
Jimmy Barnes
Jimmy Fallon
Joan Rivers
Joanna Lumley
John Denver
John Hannah
John Key
John Legend
John Lennon
John Paul Young
John Travolta
Jon Voight
Joseph Parker
Julia Roberts
Julie Andrews
Julie Walters
Juliette Binoche
Julio Iglesias
Justin Bieber
Jon Bon Jovi

- K
K.D. Lang
Kane Williamson
Karen Carpenter
Katy Perry
Keith Urban
Kenny Rogers
Kermit the Frog
Keith Rchards
- L 

Lady Gaga
Lady Diana Spencer 
Leo Sayer
Leonard Cohen
Leonardo DiCaprio
Liam Neeson
Linda Ronstadt
Lionel Richie
Lorde
Lorna Subritzky
LuLu
Lydia Ko
- M
MacGuyver
Madonna
Mariah Carey
Marie Fredriksson (Roxette)
Mark Wahlberg
Martin Henderson
Martin Kemp
Matthew McConaughey
Matt Damon
Melissa Rivers
Meryl Streep
Michael Buble
Michael Crawford
Michael Douglas
Michael J Fox
Michael Jackson
Mick Jagger
Miley Cyrus
Miranda Hart
Morgan Freeman
Muhammad Ali
- N
Neil Diamond
Neil Oliver
Neil Young
Nicolas Cage
Nicole Kidman
- O
Olivia Newton-John


- P
Paul McCartney
Pat Benatar
Penelope Cruz
Pene Pati
Phil Collins
Pink
Prince William
Princess Diana
Parris Goebel
Paris Jackson


- Q

Quincy Jones

- R
Rachel Hunter
Rafael Nadal
Ray Charles
Reese Witherspoon
Richie McCaw
Rick Morin
Ricky Gervais
Rihanna
Robert Downey Jnr
Robbie Williams
Rod Stewart
Ron Howard
Ronald Regan
Ronan Keating
Ruby Rose
Ruud Kleinpaste
Russell Crowe
Ryan Gosling

- S 
Sean Connery
Sean Penn
Serena Williams
Sheryl Cole
Shirley Bassey
Steffi Graf
Steve Tyler
Stevie Nicks
Stevie Wonder 
Shona Laing
Serena Williams
- T
Taylor Swift
Theresa May
Tiger Woods
Tiki Taane
Tim Shadbolt
Tina Norman
Tina Turner
Tom Cruise
Tom Hanks
Tom Jones
Tom Selleck
Toni Tenille
Tony Hicks
Tracy Chapman
- U 

Usain Bolt
- V

Van Morrison
Venus Williams


- W 

Whitney Houston
William Hurt
Willie Nelson
Will. I. AM
Will Smith



- X
- Y 
- Z

Zsa Zsa Gábor