How cancer changed Michael
Section

News,

Publish Date

Friday, 30 November 2018, 8:56AM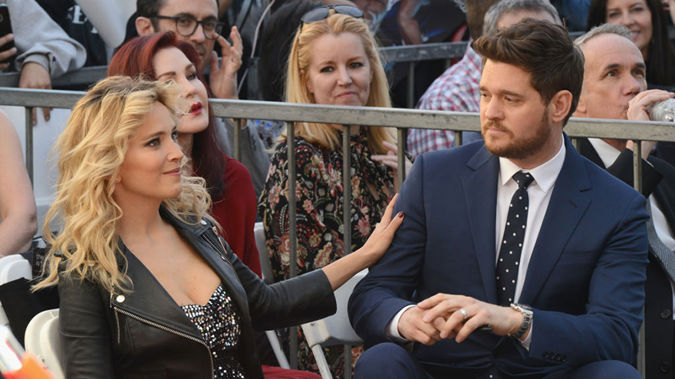 Michael Bublé's five-year-old son Noah is now in remission from liver cancer, but he admits that he is "different" after the horrific experience.
He shares Noah with his wife Luisana Lopilato and the singer explained how they both changed as people "don't go through big things" without a lasting impact.
In an interview with People, the singer said: "Listen, I am different, you don't go through big things in your life, dramatic things like I've gone through or my wife has gone through without it having an effect on you."
The singer relocated his family to California from Vancouver for just over six months to get Noah the treatment that he needed, he also mentioned how he was thankful that "everyone understood" that his son was his priority.
"Everyone understood in my world what my priority was, we all go through things. You just hope you learn something about yourself and you learn something about the people with you," he said.
READ MORE: 
"Obviously everything can be super stressful, but I got some superheroes in my life."
Michael now has a whole new outlook on life, and is planning to spend more time with just his family.
He said: "I don't think I feel very nervous for anything anymore, the perspective that I have on life now allows me to understand that I don't have to sweat the small stuff.
"I want there to be a purity, and I want there to be a focus on relationships and kindness. I'm spending my time doing things I love and with people I love, for people I love."