White Island volcano eruption: Nation to observe a minute's silence at 2.11pm today
Publish Date

Monday, 16 December 2019, 9:51AM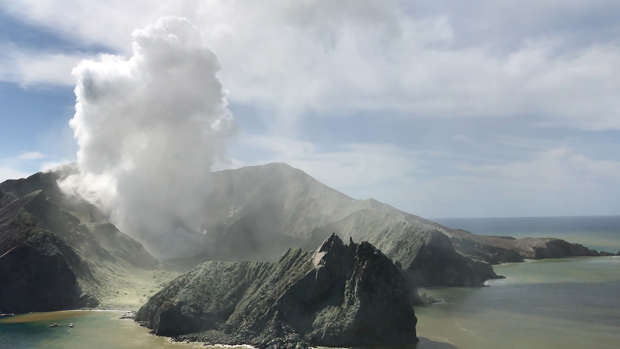 Prime Minister Jacinda Ardern has invited New Zealanders and Australians to share a minute's silence in honour of the victims of the Whakaari White Island eruption at 2.11pm today - exactly one week since the eruption began.
"Wherever you are in New Zealand, or around the world, this is a moment we can stand alongside those who have lost loved ones in this extraordinary tragedy," Ardern says.
"Together we can express our sorrow for those who have died and been hurt, and our support for their grieving families and friends."
The Prime Minister will observe the silence alongside the Cabinet at their weekly meeting.
The police dive team will today resume their search for the last two bodies at White Island after a fruitless search by land and sea yesterday.
The number of people who have died as a result of last Monday's devastating eruption is now 16 after two more victims died in hospital at the weekend.
One person died at Waikato Hospital on Saturday and a second victim who was transferred to Concord Hospital in Australia died yesterday.
Meanwhile, 14 people are being treated at hospitals in New Zealand and 13 others have been repatriated to Australia.
So far eight bodies including one Kiwi, five Australians and two Americans residing in Australia have been formally identified.
Volcanic tremor activity on the island remains low and there have been no more eruption since Monday, according to GeoNet.
White Island remains on volcanic alert level 2.
This article was first published on nzherald.co.nz and is republished here with permission.