Brian Kelly pays tribute to Kenny Rogers
Publish Date

Wednesday, 25 March 2020, 3:21PM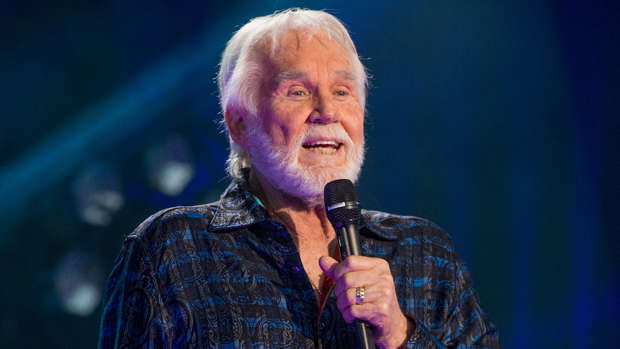 The world of entertainment lost a true legend last weekend in Kenny Rogers.
In his amazing career, he charted more than 120 hit singles across various music genres from pop to country and almost everything in between. To date, he has sold over 100 million records worldwide making him one of the top-selling recording artists of all time.
His career started in the late fifties as a Jazz singer then moving to folk music and becoming a member of the New Christie Minstrels as their bass player and during the early sixties made many appearances at Hootenanny's around the US and became regulars on the Andy Williams TV Variety show.
One of the many hits of the New Christie Minstrels was a song called 'Green Green' featuring Barry McGuire on vocals. McGuire would later move to live in New Zealand and have success with a war protest song called 'Eve of Destruction.'
In 1967 Kenny left the Minstrels along with Mike Settle, Thelma Lou Camacho and Terry Williams and along with Mickey Jones on drums they formed The First Edition.
Their first album simply called The Premiere Album: The First Edition, featured their first hit single 'Just Dropped in To See What Condition My Condition Was In.'
It featured Kenny on lead vocals, and I am proud to say it has pride of place in my album collection.
In 1969, the band became Kenny Rogers & The First Edition releasing their first album under that name Ruby Don't Take Your Love to Town. The song became a huge hit for the band and was followed several more hit singles including 'Tell It All Brother,' 'Ruben James' and my favourite, 'But You Know I Love You.'
The group toured New Zealand in the early '70s and filmed a TV special called Rollin' Thru New Zealand-Kenny Rogers & The First Edition. If you get a chance check it out. It's great. He would continue to tour New Zealand over the years.
When the band disbanded in 1976 Kenny launched his solo career signing a record deal with United Artists. His first solo album was called 'Love Lifted Me' with the title track becoming a hit single.
In 1977, Kenny Rogers had his first number-one single with 'Lucille.' It reached number one in 12 countries and sold over 5 million copies and really established him as a superstar.
More success followed with 'The Gambler' that also saw him move into acting.
In his amazing career, he has charted more than 60 top 40 singles and his songs have featured in movies like Convoy, Urban Cowboy and The Big Lebowski.
He was also famous for his duets teaming up with Dottie West, Sheena Easton, Kim Carnes and of course Dolly Parton.
The brothers Gibb penned the song 'Islands in The Stream' with Dolly went staring to number one on both the pop and country music charts and would lead to many concerts together along with a Christmas special that came out in 1984. To this day that special is played every Christmas in the Kelly household.
In 2013, Rogers recorded a new album called You Can't Make Old Friends and the title track features a duet with Dolly. In an online tribute to Kenny after his passing Dolly featured that song. Very true and moving.
In his incredible career Kenny record 65 albums and sold over 165 million records and if I could recommend one it would be 'You Can't Make Old Friends.'
Rest in Peace Kenny Rogers.