Transform your health and happiness with a retreat
Publish Date

Friday, 22 May 2020, 12:34PM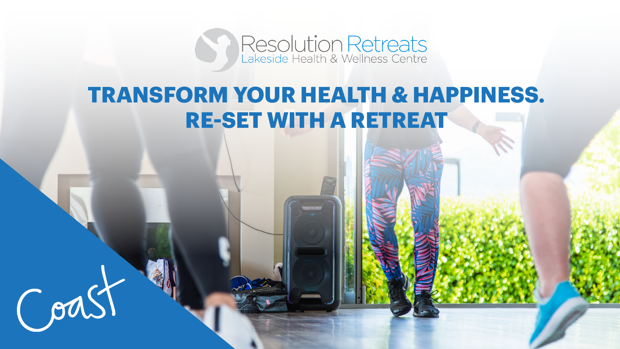 We know that most of us at Coast have been feeling the pinch of lockdown, so what better way to make your health a priority and re-establish healthy habits again, than unwinding and resetting at Resolution Retreats?
Listen to Brian Kelly on Coast and find out how you can put yourself first, at New Zealand's only luxury weight loss, health and wellness retreat exclusively for women!
Resolution Retreats will immerse you into the daily habits of a healthy lifestyle, while you indulge in a range of beauty and spa treatments by day and unwind in beautiful private chalet accommodation at night.
With the support of a passionate team of health professionals, you'll be equipped with the tools you need to live a happier, healthier life for 2020 and beyond.
A world-class, lakeside retreat is right on your doorstep.
Make the investment in your health that you deserve today.
Push reset on post-bubble life and call 0800 4 RETREATS or click HERE to find out more.