Sam Wallace announces he and his partner are expecting TWINS
Publish Date

Monday, 10 August 2020, 8:22AM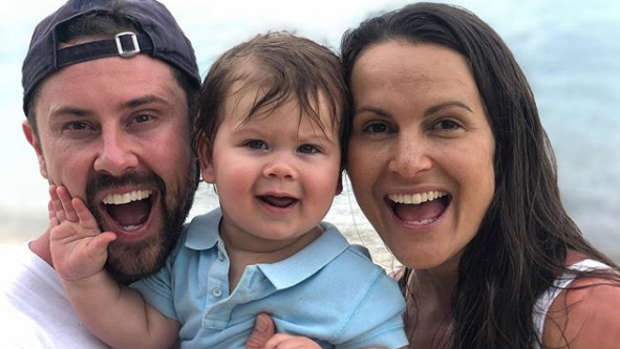 Sam Wallace shared some very exciting news this morning … he is about to become a father of identical twins!
Revealing his baby news to Toni Street and Jason Reeves, Sam announced his partner Sarah Bowman is due to give birth in February.
Speaking about the moment they found out they were expecting twins, Sam – who is yet to find out the gender of the babies - said: "It was a giant surprise for us. We got the double news at the nine-week scan.
"It has been a real relief to get through the 12-week scans; we have 20 toes and 20 fingers intact!" he continued.
"We are both so excited, we don't have twins in our families and ours were conceived naturally."
Before joking: "They say the shift from two kids to three is easy … so I'm sure one to three is the same!"
The couple are already parents to one-year-old Brando, who they welcomed into the world after suffering a devastating miscarriage.
Opening up about their heartbreak, he previously said: "I've been with my partner for a quite a while now and we got pregnant and we were pretty excited about it.
"We were actually at the 12-week mark … and that's when we got the call that everything wasn't right and we battled on with that, and at 17 weeks we lost the baby.
"It's one of the hardest things that I've gone through and you can only imagine what my girlfriend's gone through with that and everything that goes along with losing a baby."
Congratulations Sam and Sarah! We can't wait to meet the little ones!