8 Habits of Happily Married Couples
Publish Date

Friday, 29 May 2015, 11:43AM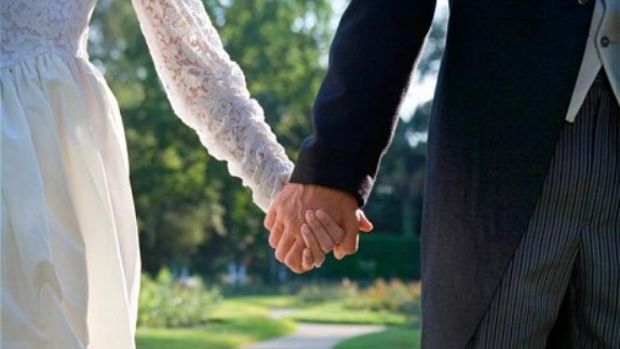 Saying "I do" is the easy part. Here, inspiring advice and thoughts about what makes a happy couple tick, excerpted from The Marriage Book edited by (husband and wife, of course) Lisa Grunwald and Stephen Adler.


1. They're grateful
WINSTON CHURCHILL LETTER TO CLEMENTINE CHURCHILL, 1948

Churchill wrote this on the couple's fortieth anniversary.

My Beloved,

I send this token, but how little can it express my gratitude to you for making my life & any work I have done possible, and for giving me so much happiness in a world of accident & storm.

Your ever loving and devoted husband W


2. They forgive and forget
OGDEN NASH "A WORD TO HUSBANDS," 1931

Ogden Nash (1902–1971) was not always this economical in his verse, but was frequently this blunt.

To keep your marriage brimming, With love in the loving cup, Whenever you're wrong, admit it; Whenever you're right, shut up.
 

3. They're each other's cheerleader
HENRY NEUMANN MODERN YOUTH AND MARRIAGE, 1928

Henry Neumann (1882–1966) was a leader of the Society for Ethical Culture, a movement founded in 1876 by Felix Adler on the principle that ethics are independent of theology.

Disillusion, of course, enters in time. There are no full-grown perfect beings. Sooner or later the frailties are recognized. But there is in most people a better self which the fallible self hides; and the greatest privilege of the married life is to be the one who assists the other more and more to do justice to that better possibility.


4. They're realistic
H. L. MENCKEN A BOOK OF BURLESQUES, 1916

Strike an average between what a woman thinks of her husband a month before she marries him and what she thinks of him a year afterward, and you will have the truth about him in a very handy form.
 

5. They have complete trust in one another
ELBERT HUBBARD LOVE, LIFE & WORK, 1906

There are six requisites in every happy marriage; the first is Faith and the remaining five are Confidence.


6. They have spirited conversations
FRIEDRICH NIETZSCHE HUMAN, ALL TOO HUMAN, 1878

Friedrich Nietzsche (1844–1900) is often credited with planting the seeds of modern philosophi­cal inquiry and sometimes assailed for providing—however unwittingly—the underpinnings of fascism. The prolific German philosopher was ill, either physically or mentally, for much of his life and never married. But he included maxims about many aspects of personal life in Human, All Too Human, one of his earliest works.

This was aphorism number 406, preceded by one called "Masks" and followed by one called "Girlish dreams."

Marriage as a long conversation.—When entering into a marriage one ought to ask oneself: do you believe you are going to enjoy talking with this woman up into your old age? Everything else in marriage is transitory, but most of the time you are together will be devoted to conversation.


7. They accept each other's differences
SAMUEL TAYLOR COLERIDGE TABLE TALK, 1824

You may depend upon it, that a slight contrast of character is very material to happiness in marriage.


8. They know marriage is a work in progress
MARK TWAIN NOTEBOOK, 1894

Samuel Clemens had been married twenty-four years when he wrote this in his notebook.

Love seems the swiftest, but is the slowest of all growths. No man or woman really knows what perfect love is until they have been married a quarter of a century.