Publish Date

Thursday, 16 October 2014, 12:00AM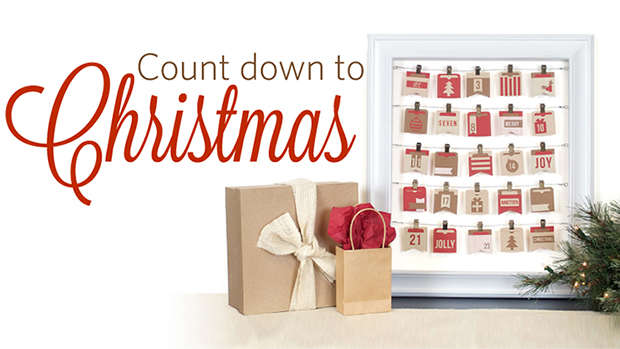 In order to make Christmas more manageable, Afternoon Brew is counting down to the big day every Thursday and setting some tasks for the week ahead.


A Week To Go:
By now, we should have finalised our menus and ordered our turkey, ham or whatever else we're having; posted our Christmas cards; put up our tree and decorated it.

Before the end of this week, we should post those out of town gifts and shop for non-perishable items – and be starting to clean up the house before the visitors arrive. Stock up on batteries for the kids' toys too!

So from here, how does the countdown look? A bit like this:


Three Days Before
Shop for fresh ingredients. - Hit the shops for the last-minute vegetables or fruit you need for meals.

Two Days Before
Start cooking - You've probably put away some things in the freezer already, but now's the time to prep main courses and make anything that can sit for a couple of days.

Buy fresh flowers - Whether they are for a party or a family meal, fresh flowers should always be purchased two days in advance. Blooms have time to open up, and they'll still be lush and fragrant.

The Day Before
Recharge the batteries on your camera or video recorder - You don't want to miss the reaction on a little one's face because the battery ran out during the school pageant the week before.

Finish last-minute wrapping - and assemble toys that will be surprises from Santa.

Finish cooking, and make a timeline for the next day - Decide when you'll be feasting, then count backward to determine when to put the turkey (or ham or roast beef) in the oven and what else needs to be cooked.

Sit back and relax! Enjoy your family and friends and relish the traditions you share.