Colour blind man sees colour
Publish Date

Monday, 18 September 2017, 1:13PM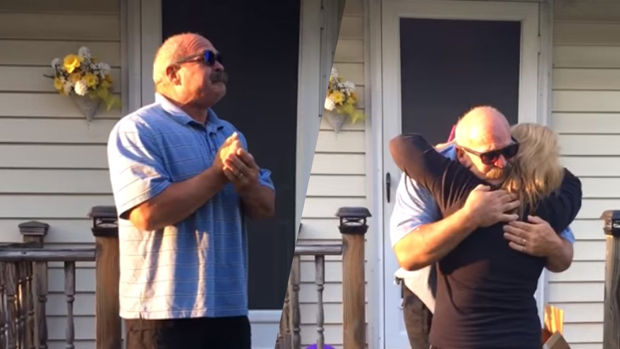 Colour blindness is a condition that affects roughly 2.7 million people in the UK. People who suffer from colour blindness are often robbed of seeing red, gree and blue lights, with some people not able to see any colour at all. 
66-year-old bodybuilder William Reed is one those people who aren't able to see any colours at all, so his family wanted to give something special for his birthday, the ability to see colour.
It's William's reaction that has sent this video all over the world and garnered beautiful responses from admirers. Apart from seeing his reaction, one of the great moments from the video is when one of his relatives likens this experience to seeing the Wizard of Oz go from black and white to colour!