Doctors Are Warning Against This Latest Newborn Trend
Publish Date

Monday, 17 October 2016, 9:09AM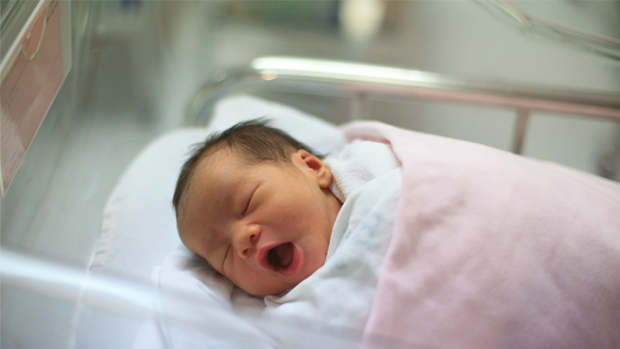 There's a new birth trend gaining popularity amongst Kiwi parents but doctors are warning that it may have serious health complications for babies.
New mothers are electing to bring their own colourful knitted umbilical cord ties with them to hospital rather than using the sterile plastic ones supplied (a cord clamp is used after the umbilical cord is cut at birth).
Mothers are claiming they are more aesthetically pleasing as well as more comfortable for the baby.
However, Doctors are warning us against it. 
Here's an example of a DIY umbilical cord tie: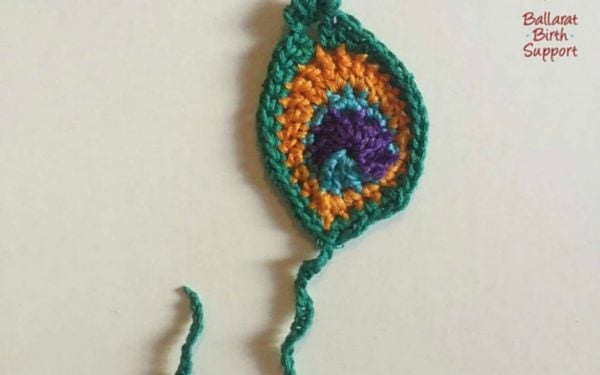 Image via Etsy
Australian medics have concerns about the potential for the non-sterile materials to cause infection, but a Kiwi midwife says the potential can be easily minimised.
Sydney midwife Matilda Durmish says, "You have to remember that they're going to get pretty gross after a while and they would smell.
"My issue would mainly be around hygiene. You don't want anything that's going to cause an infection, especially in someone so small."
According to private midwives in Queensland, 80 per cent of women are bringing their own DIY clamps to their private births.
However, Brisbane based Obstetrician Gino Pecoraro told The Courier Mail, "I suspect this is merely the latest in a series of fads around childbirth and seems to be more out of fashion and wanting to stand out rather than dealing with a real issue.
"My concern with a crocheted or knitted wool device is the potential for infection as they can easily get wet as they become covered in faeces and urine. The plastic ones are sterile, have stood the test of time and are easy to apply.
"It may well be that a clamp made of something more pliable like a siliconised rubber which would be easier for mums to look after can be explored." he said.
Rotorua mother Ashleigh French used a tie on her fifth child, Jupiter Morris, who was born in July.
"I used hospital clamps in the past but then saw pictures of the ties on Facebook and thought they looked really cute so I decided to get one.
"It's just common sense to keep it outside the nappy and make sure it doesn't get wet or dirty."
French's family thought she was "pretty crazy" to use a tie.
"They didn't really get why I would bother with one, but it was really cute and it's a nice keepsake.
"I also liked how soft it was on Jupiter's skin and comfy it was when I was holding her. The hospital clamps are quite hard and there's the risk of them getting caught on clothes."
French opted for a rose, which is Jupiter's middle name.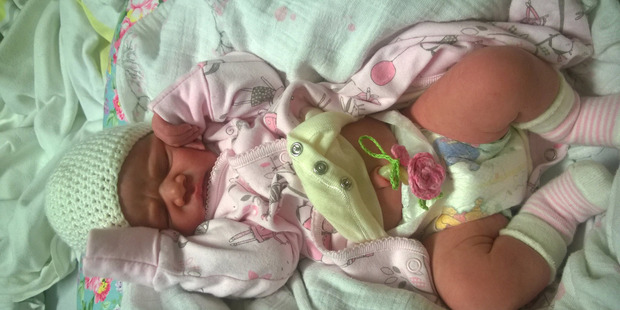 Jupiter Morris, who was born in Rotorua on July 22, wears an on-trend handcrafted umbilical cord tie.
Christchurch midwife Jacqui Anderson said she had seen more parents using fancy woollen ties in the past year.
Infection could be avoided if the tie was kept away from the abdomen, over the nappy.
"The cord needs to be a bit longer so the tie won't get wet or soiled and there's less potential for irritation.
"The base of the abdomen has to be monitored for infection but it's not that common. I've never had an experience with infection."
Anderson, who is also an adviser to the College of Midwives, said sterilised string has been used for a long time, and also muka, a flax fibre with anti-bacterial properties, "has been used by Maori families for centuries".