Happy Days' Erin Moran has died, aged 56
Publish Date

Sunday, 23 April 2017, 3:20PM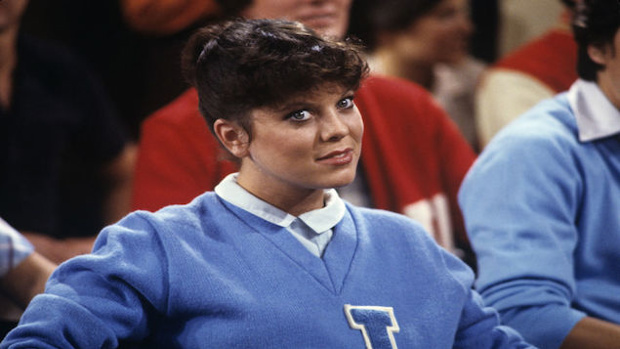 Henry Winkler has led the tribute to his former Happy Days co-star Erin Moran, who has been found dead at 56.
Winkler, who played Arthur Fonzarelli in the show, tweeted "Oh Erin, now you will finally have the peace you wanted so badly here on earth, Rest In It serenely now, too soon," just moments after her death was announced.
Authorities found Moran's body in Indiana following a call about an "unresponsive female" at around 4pm Saturday (US time), according to TMZ.
Moran was just 14 when she signed on to play Joanie, the feisty little sister of Richie Cunningham on the show.
She shot to fame in the role, which started in 1974 and ran for almost a decade. She continued the role in 1982 in the short-lived spinoff Joanie Loves Chachi, alongside Scott Baio, until its cancellation the following year.
Moran's career then all but stalled, with the exception of several television guest spots, and an appearance in the 2007 independent comedy feature Not Another B Movie.
In 2008, she was a contestant on VH1's reality show Celebrity Fit Club.
Her downward spiral became evident in September 2012, when she was photographed looking worse for wear outside a Holiday Inn in Corydon, Indiana, after reportedly being kicked out of the trailer she shared with her husband Steve Fleischmann.
RadarOnline.com reported that Erin was told to leave the trailer she'd been sharing with her husband by his mother, who was tired of her "hard-partying ways".
The National Enquirer reported back earlier that year that the couple had moved into the "rundown trailer park" after losing their California home to foreclosure.
"Erin was going out to bars and coming home at all hours of the night, sometimes with her rowdy bar friends, and Steve's mom just couldn't take it anymore," a source said.
The publication claimed Erin was '"bouncing" from motel to motel.
In the photographs, Moran was seen walking in a grey T-shirt and plaid shorts, a cigarette hanging out of her mouth.
She stood outside the motel with her husband Steve, who is also smoking, both of them looking worse for wear.
In other shots, Moran sat smoking with another man on a bench with two Great Danes.
It was reported in 2013 she was on the verge of a split from her husband, who she married in 1993.
They were understood to be living off a dwindling sum of money which was the result of a payout springing from a lawsuit filed by several Happy Days cast members in April 2011.
The actress and three of her Happy Days co-stars, Don Most, Anson Williams and Marion Ross, plus the estate of Tom Bosley, who died in 2010, filed a $10 million breach-of-contract lawsuit against CBS, which owns the show.
The suit claimed that cast members had not been paid for merchandising revenues owed under their contracts.
In July 2012, the actors settled their lawsuit with CBS. Each received a payment of $65,000 and a promise by CBS to continue honouring the terms of their contracts.
Source: Daily Mail
Take your Radio, Podcasts and Music with you