Household items you need to throw out according to your age
Publish Date

Monday, 25 September 2017, 5:56AM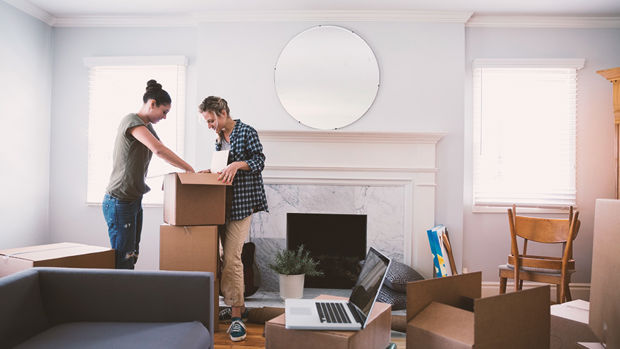 As people enter new age brackets, many often continue to clean put and declutter their home as they have always done before.
But according to one expert, there are certain aspects of our lives we should letting go of and embracing as we reach different milestones.
Here, Australian decluttering expert and interior stylist, Anita Birges, has named the items people should be throwing out at each age group in a bid to help people improve their organisation and their comfort at home, reports Daily Mail.
Twenties
"Because young people these days digitalise so much, clutter isn't as much of an issue as it is for older generations," Anita said.
"But at the same time, there are a number of things people in their twenties could do without in their homes.
"At this age you are usually just moving out and have all kinds of things so as you make your way through your twenties you should be getting rid of the old odd mugs and towels and getting matching sets of your own."
Some of the other items listed by Anita included university study notes, old dress ups and costumes and large photo collages covering entire walls.
"You want to focus on maturing the home as well and toning it down a little," Anita said.
"For some reason a lot of women like to display empty perfume bottles, vodka bottles, Tiffany boxes and shoe boxes from high-end designers but by now this needs to stop.
"You should also be getting rid of all those little travel trinkets you've picked up, any dolls, fairy lights and, God forbid, superhero or WWF themed linen if you have it (you'd be surprised how often I see it).
"It's about personal taste now, try and spend some time and money on yourself and creating a nice space."
Thirties
"By your thirties you're usually fairly established career wise and you are starting to really transform your space into your own," Anita said.
"Don't have a futon in your home anymore - your bones need to look after and you need to be supporting your body with good furniture.
"You also must get rid of any temporary furniture like milk crates or any really cheap filler furniture and you should be ditching any posters or cheap prints on walls as well - no more."
Anita also recommends those in thirties invest in a good, high quality mattress and ditching anything on display from school years like a trophy collection as it "makes you look like you peaked in school".
"The first thing I did after my husband and I got married at 35 was to go out and buy some really good quality linen - around $300 - from Sheraton," Anita said.
"Too much sport memorabilia is also a bad look - keep one or two key things that define your personality - and dream catchers are an absolute no-go.
'Really try and define your style in this age bracket as well and get rid of any makeshift curtains, any onesies or old dressups and get rid of any plastic takeaway containers in the kitchen. It's time to invest in some proper Tupperware."
Forties
In your forties, there are a number of things you should absolutely not have in your house anymore, says Anita.
"In your forties you want your house to be calm, organised and peaceful to reflect a sense of health and happiness," she said.
One of the most important things to declutter at this age is the food cupboard - especially the spice rack.
"So many people have expired spices and they don't even realise it," Anita said.
"They won't hurt you but they have lost their freshness and it's just pointless having them in the home taking up space."
Decluttering Tupperware that is old, broken and mismatched is also important to throw, as well as mismatched, old rusty pans and chipped crockery, bowls and novelty mugs.
"A lot of women at this age tend to hold onto things for their kids to enjoy when they grow up but it's likely they won't actually like them," Anita said.
"Get rid of those old CDs and Babysitter's Club books and all of that.
"You should also get rid of wire hangers - they are doing nothing for your clothes. They leave dents in your clothes and pull at them. Instead, invest in velvet or wooden hangers as they actually take care of your clothes while they're hanging."
Other items to ditch in your forties include shoes that are unused or uncomfortable, stained linen and pillows (give them to a pet shop), CDs on display without a player, travel trinkets, takeaway menus, old mobile phones, sentimental toys and a lot of bras.
"By 40 you need to be re-sized, especially if you have had children," Anita said.
This article was first published on nzherald.co.nz and is republished here with permission.