The Inspirational Bikini Photo That's Got Everyone Talking
Publish Date

Friday, 17 June 2016, 9:34AM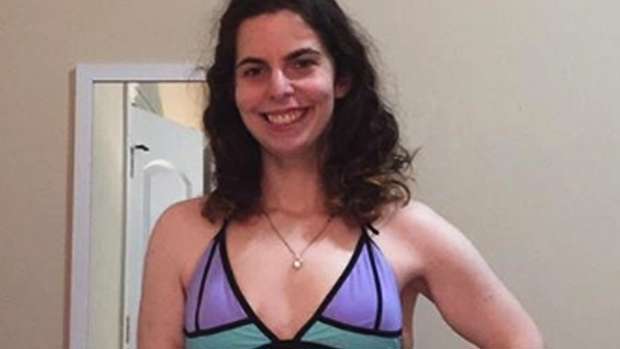 A brave woman has posted an image of her first time wearing a bikini, and the pic has attracted praise from strangers all over the world.
Lesley Miller, from Texas, posted the pic on the Love What Matters Facebook page. In the caption, she described how she had never been confident with her body and had spent most of her life covering up.
"When I was seven, I lied to the lady at Weight Watchers, desperate to sit in on meetings full of middle aged women trying to shed a few pounds," she wrote.
"When I was nine I went to weight loss camp and stood in line the first week to take my 'before' photo."
Lesley went on to say she had undergone weight loss surgery at just 11 years old, before beginning a spiral of self harming a yo-yo dieting.
"When I was fifteen, I started cutting into my own skin. I thought I deserved it," she wrote.
"When I was twenty, I lost half my body weight in nine months, my worth for the day solely determined by the number on the scale being lower than the day before."
Now 21, Lesley says she has finally learning to love herself. After buying her first bikini, she posted the pic online in a bid to help others learn to accept themselves for who they are.
"You can see it all," she said of the photo. "Weird bulges and rolls of fat. Hanging excess skin. Stretch marks, cellulite, surgical and self harm scars. Awkward protrusion on my abdomen from my lap band."
"I want to learn to love all of myself, not just the parts I've been told are 'acceptable'. Because the secret is, I was always enough. And you are too."
The image has been shared almost 2000 times, and has attracted more than three thousand comments.