The Queen's 10 Favourite Songs Of All Time Revealed
Publish Date

Wednesday, 8 June 2016, 10:58AM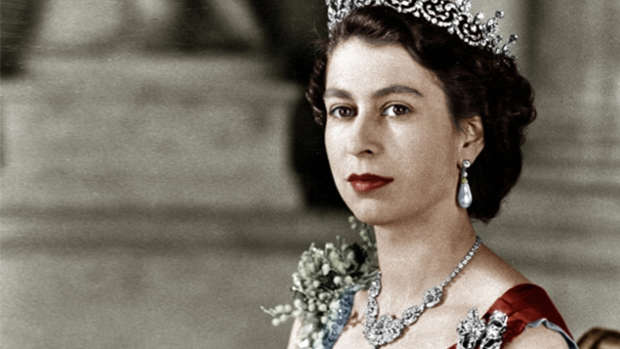 A playlist featuring the Queen's 10 favourite songs has been unveiled as part of a BBC documentary 'Our Queen: 90 Musical Years'.
"The Queen loves the theatre and musicals like Showboat, Oklahoma! and Annie Get Your Gun," her cousin, Lady Elizabeth Anson, told the programme.
She added: "The Queen is a fantastic dancer. She's got great rhythm."
The Queen's 10 favourite songs:
Oklahoma! by Howard Keel
Anything You Can Do (Annie Get Your Gun) by Dolores Gray and Bill Johnson
Sing by Gary Barlow and the Commonwealth Band featuring the Military Wives
Cheek to Cheek by Fred Astaire
The White Cliffs Of Dover by Vera Lynn
Leaning on a Lamp-post by George Formby
Praise, My Soul, The King Of Heaven (hymn)
The Lord is My Shepherd (hymn)
Lester Lanin Medley
Regimental March Milanollo