A Sexist Beer?
Section

Publish Date

Thursday, 27 July 2017, 4:59PM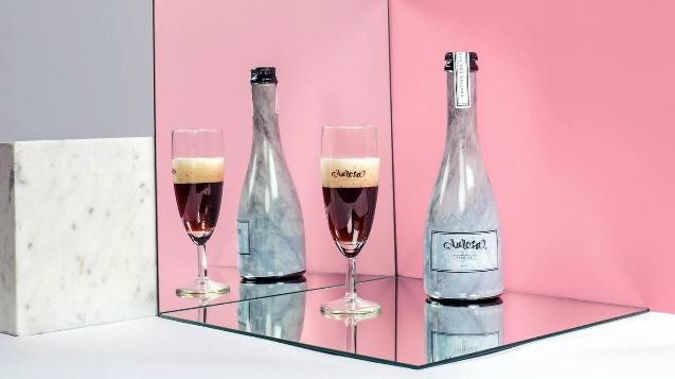 Finally!  Girls can drink beer!  A Czech Republic brewery has created a 'lifestyle beer' called 'Aurosa' that supposedly embodies "a woman's strength and a girl's tenderness." 
We're not sure what 'girl's beer' might taste like, but the bottle is very attractive.  It looks to be the shape of a small wine bottle, but the glass is painted a smoky pink colour.   According to the company, their beer was designed to "celebrate femininity in all its forms." 
The problem is, according to online reaction, women want none of it.  With its recent launch in the U.K., the #BeerForHer has been receiving more attention – and it's not good. 
Some commenters have called the company out, sarcastically thanking them for finally giving women the opportunity to drink beer, and thanking them for creating a beer that they will be able to hold without their delicate hands getting tired, or having to ask their husband to hold it for them. 
Despite the backlash and accusations of sexism, the company says they will continue to sell their "girlie" beer. 
'Aurosa Beer For Her' is available online for US $13.  Plus shipping.  Each!