MICKEY ROURKE IS PRETTY AGAIN!
Section

Publish Date

Wednesday, 11 October 2017, 2:38PM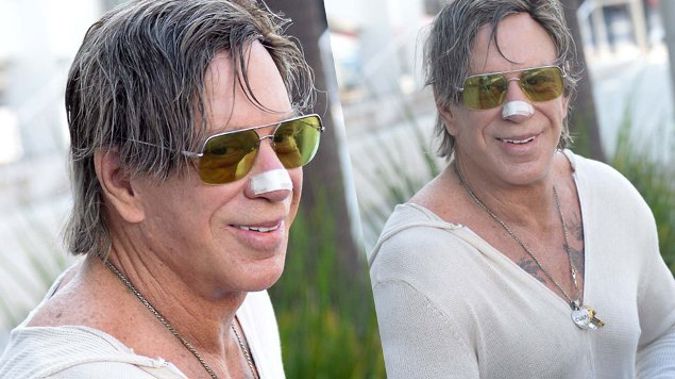 Mickey Rourke says he's "pretty again" after his recent nose job.
The boxer-turned-actor opened up in an Instagram post about his latest trip to the doctor…including a post-surgery photo with his doctor. 
Rourke's changing looks have made headlines in recent years. 
He revealed in 2009 that he had, by then, undergone five operations on his nose.
"Moments after nose surgery with Dr. Dhir. Now i am "pretty again":(lol)...one more to go," he wrote to his followers. "I don't know what day it is don't even realize operation is over."