Coast Presents: Elton John cancels remaining Auckland shows
Publish Date

Saturday, 28 January 2023, 11:00AM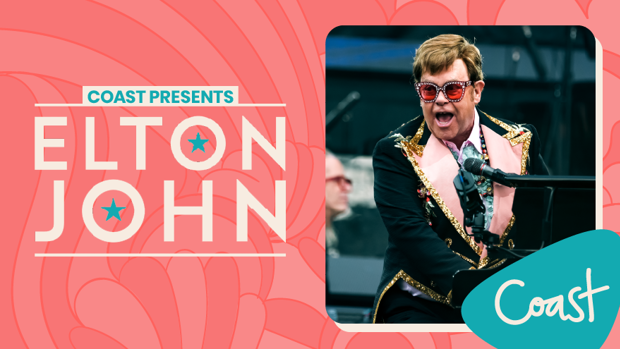 It is with a very heavy heart that both Elton John concerts at Mt Smart Stadium must be cancelled.
Weather conditions at the stadium drastically worsened across the upper North Island last night leaving promoters with no possible option but to stop Friday's show from going ahead.
ALL TICKET HOLDERS WILL BE REFUNDED.
Check your email inbox junk and spam folders for communication from the official ticketing partner, Ticketmaster, regarding refund processes.
Elton John is deeply saddened by the cancellation of his last New Zealand shows on the Farewell Yellow Brick Road tour:
Following the instruction of the emergency services, we have no option but to cancel tonight's show in Auckland. ​
​Two years ago, I was devastated to have to reschedule my final New Zealand shows and was committed to fulfilling my promise of returning to say a final farewell. This is a very difficult decision which doesn't come lightly and I'm so sorry to all my fans who bought tickets. Cancelling shows is always the very last resort but we have to think of my team, the venue staff and fan safety. ​
​Vendors will be in touch regarding refunds and in the meantime my thoughts are with everyone in Auckland during this extreme weather. Please stay safe. ​
​Much love, ​
​Elton
Elton and his team extend their deepest sympathies to those that have been affected by this devastating weather event. Our thoughts are with those that have lost loved ones in this terrible time.
ELTON JOHN | FAREWELL YELLOW BRICK ROAD NEW ZEALAND TOUR
AUCKLAND, NZ
Friday 27 January 2023
Mt Smart Stadium
*Moved from Friday 15 January 2021 (previously Tuesday 18 February 2020 then moved to Wednesday 19 February 2020)
AUCKLAND, NZ
Saturday 28 January 2023
Mt Smart Stadium
*Moved from Saturday 16 January 2021 (previously Thursday 20 February 2020)
AUCKLAND SHOWS

FIRST DATE

SECOND DATE

NEW DATE

 Sunday 16th February, 2020

EJ played 1h 55 of a 2h 30 show – no new date.

Tuesday 18th February 2020

Friday 15th January 2021

Friday 27th January 2023

Thursday 20th February 2020

Saturday 16th January 2021

Saturday 28th January 2023
Take your Radio, Podcasts and Music with you