Publish Date

Friday, 31 January 2020, 4:16PM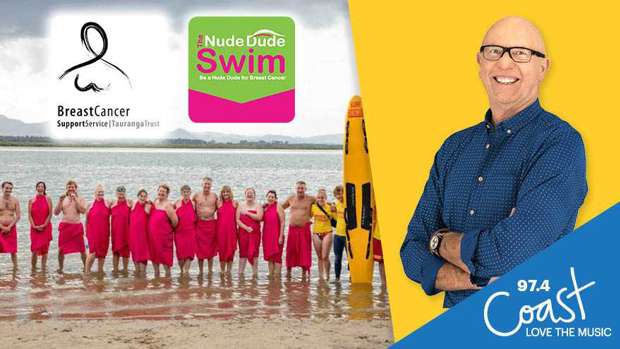 Join Brian Kelly and the Coast team at the Nude Dude Swim fundraiser on Friday 7 March!
The Nude Dude Swim will be open to anyone over the age of 18.
A non-spectator event; swimmers will register and raise funds through their individual sponsorship to participate in the event.
We have secured a location that is able to be closed to the public for this event.
We want this to be an event that celebrates who we are no matter our size, shape or gender.
Tune into Brian Kelly on Coast Bay of Plenty breakfast (weekdays from 6am-10am) for more information.
You can support Brian Kelly HERE.