See Elle Macpherson live in New Zealand!
Section

Publish Date

Wednesday, 11 September 2019, 10:20AM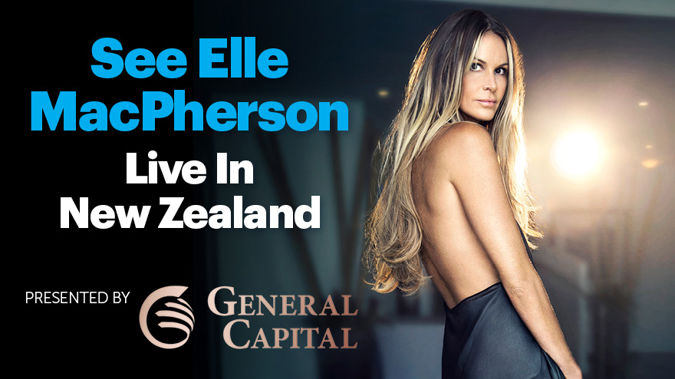 Coast and General Capital are excited to present the NZ Fashion Week Gala with Elle Macpherson on Friday 27 September at 6pm at the SkyCity Convention Centre in Auckland!
The evening will feature world-renowned businesswoman, supermodel and actress Elle Macpherson speaking live about her career, fashion, entrepreneurialism and philanthropy.
Over the last 35 years, Elle has developed a high profile in international fashion, film and television – and has built an enviable business empire through her sheer entrepreneurial flair and determination.
The Gala will be a sophisticated; luxury event celebrating the best and brightest of New Zealand's fashion and social scenes and guests attending can expect the following:
Cocktails and bubbles on arrival.




A three-course gourmet dinner and beverage package.




Live Q&A with Elle Macpherson moderated by MC Kerre McIvor.




Fashion shows curated by the team at NZ Fashion Week including Yvonne Bennetti.




Extravagant venue dressing.




Live music and entertainment.




Charity auction with proceeds going to The Rising Foundation.
It's time to get glamorous, so gather your clients, colleagues and friends and host your own table of 10, to see Elle Macpherson live in Auckland at what will be the most preeminent fashion gala event of 2019!
To secure your table or tickets, contact Richa Chandra on:
Email: [email protected]
Phone: +64 (09) 309 2403
Or book online at www.ducoevents.com