Step up for Kiwis living with Cerebral Palsy this Steptember!
Section

Publish Date

Friday, 16 August 2019, 8:34AM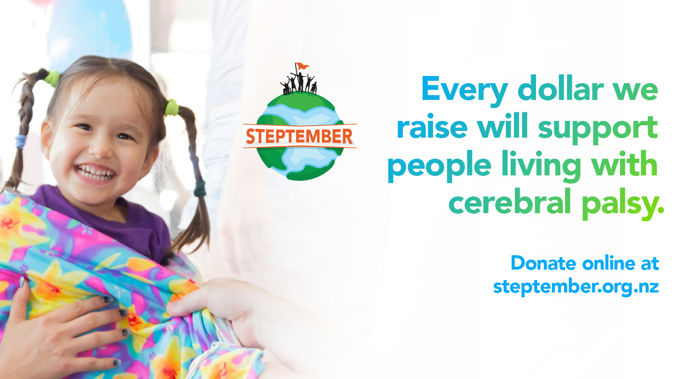 With Steptember looming, Coast Drive hosts, Mel & JT, are challenging each other to a week-long step challenge! 
The Cerebral Palsy Society of New Zealand wants Kiwi workers to step it up for Steptember and help raise important funds for people living with CP.
With office workers walking on average 3,000 steps a day, it's also a great opportunity to get fitter and healthier.
The Steptember campaign challenges New Zealanders to take 10,000 steps or the equivalent for 28 days starting on September 3. 
Participants will be part of a truly global campaign joining thousands of people around the world during Steptember.
It's not only the participants who will benefit from the activity with increased fitness levels and new healthier habits: in asking for support and sponsorship turning the 10k steps into dollars, the funds raised will directly benefit kiwi children and adults living with cerebral palsy.
The most common physical disability amongst children, this lifelong condition affects one in every 500 children born in New Zealand.
Find out more at www.steptember.org.nz and listen to Mel & JT each day from 3pm to find out who's in the lead.