The Nude Dude Fundraiser with Brian Kelly
Section

Publish Date

Monday, 18 February 2019, 3:28PM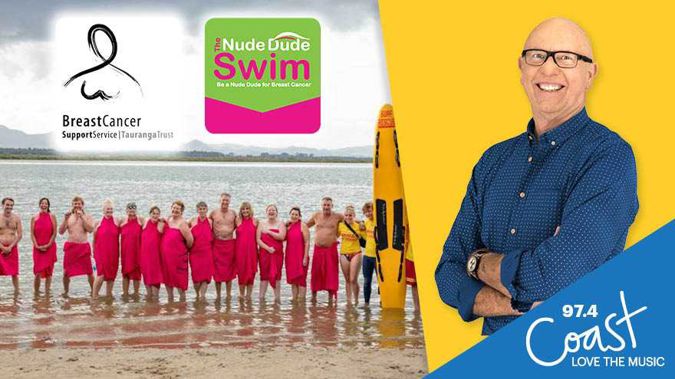 Join Coast Bay Of Plenty in The Nude Dude Fundraiser!

On Wednesday 20th March Brian Kelly from Coast Bay Of plenty Breakfast will be doing The Nude Dude swim to raise funds for Breast Cancer. 

The Nude Dude Swim is a non-spectator event where swimmers will register to swim 100m and raise funds through their individual sponsorship to participate. 

To sponsor Brian Kelly on his swim click here.

To register yourself for the plunge click here.

Participants must be over the age of 18 to join in this adventure in the water - without our clothes! 

The location will be within 20 minutes drive of the Tauranga CBD and will be closed to the public for this event. The swim will be held at high tide - that's 6.30-7.30ish on Wednesday 20th March 2019.

We want to create a fundraising event that celebrates who we are no matter our size, shape or gender. Our inaugeral Nude Dude Swim in March 2018 had a wonderful group of men and women come together to get their gear off - it was playful, brave and enormous fun!