Visit The Duke Of Marlborough
Publish Date

Friday, 6 November 2020, 8:40AM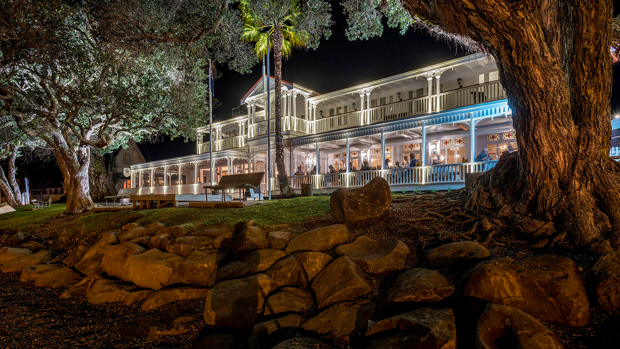 Jase, Toni and Sam were lucky enough to visit the winterless north and stay at the incredible The Duke of Marlborough. This is truly an incredible place to either dine or stay and dine. 
The Duke of Marlborough Hotel, situated on the waterfront, in Russell Bay of Islands has been operating since 1827 – legally since 1840 and offers a unique restaurant and accommodation experience.
With 38 rooms, an award-winning restaurant and an amazing function and event, the Duke - a 4.5-star hotel can't be missed if you visit Russell or the Bay of Islands.
You pretty much can't go anywhere in Russell without coming across some part of New Zealand's history – and The Duke is no different. Established in 1827 – and received NZ's New Zealand's first Liquor license in 1840, the Duke holds a special place in many people's hearts.
It's present owners  Anton and Bridget Haagah, Riki Kinnaird and Jayne Shirley who purchased the property in 2010 are doing their best to continue its long and successful history and make sure the Duke remains in pride of place in Russell and the Bay of islands long after they have departed.
Find out more here: https://www.theduke.co.nz/