What's On this Summer with Christchurch City Council and Coast!
Publish Date

Monday, 20 November 2023, 6:00AM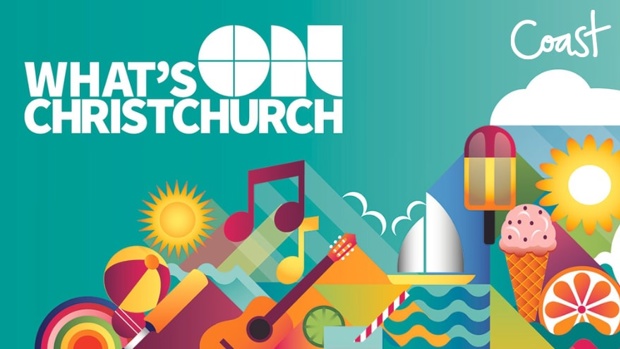 What's On this Summer with Christchurch City Council and Coast!
Summer is on the horizon and the Christchurch City Council has a variety of activities from free events, live music, theatre, markets, sports, and heaps more! 
There's something for the whole whānau to get amongst! Find out what's happening throughout the Garden City here with the What's On guide.
Check out What's On below:   
Anthony Harper Summer Theatre
Anthony Harper Summer Theatre presents The Odyssey, a comedy staged by Noosed Octopus and adapted and directed by Dan Bain, based on the epic poem Odyssey by the ancient Greek poet Homer.
Beginning with the climactic moment at the siege of Troy – where Odysseus employs his ingenious Trojan Horse – the action then takes a turn for the worse. As Odysseus and his comrades begin their journey back to Ithaca, everything that could go wrong does go wrong.
There'll be Greek gods, a one-eyed Cyclops, a bag full of storms, a love-struck witch, a six-headed monster, magic and many dead along the way. Romances are attempted, identities are disguised, and payback is priceless.
With just three actors bringing hundreds of eccentric mythological characters to life, The Odyssey will exploit every comic opportunity – and the outdoor setting – for maximum entertainment.
This show will have you on the edge of your camping chair, laughing at yourself silly, and telling everyone you know they need to see it.
Anthony Harper Summer Theatre is free to attend, but Koha donations will be gratefully accepted by Noosed Octopus. All ages are welcome, although these shows are best enjoyed by ages 12 years and over.
Mitre 10 Sparks
The much-loved, Mitre 10 Sparks is back! Featuring the Christchurch Symphony Orchestra and dazzling fireworks, you don't want to miss this! Get your friends and whānau together to celebrate the 41st year at our city's dazzling fireworks extravaganza, featuring the Christchurch Symphony Orchestra.
This year's theme is 'music bringing us together to celebrate our place in the world and beyond'. Conductor David Kay will lead the performance and MC the evening. New Zealand vocal legend, Annie Crummer will also be taking the stage alongside local Christchurch singers Roslen Ulaula and Harry Burt.
No picnic? No problem! Lots of food and drink providers will be onsite for you to enjoy. More details to come closer to the event.
Summer Sunday's
Christchurch City Council has the best way to end your Summer!
Across four weekends explore different types of music all for free!
There is nothing better than relaxing in the beautiful Christchurch Botanic Garden so make sure to check out the music on the Archery Lawn from 2pm - 4pm.
January 28th – Around the World with Mundi and Hera!
February 4th – Got the Blues with Penny Blues Band and Mudfish.
February 11th – Emerging Indie with Spirit Boy, Con Carne and Mim Jensen.
February 18th – Jazz on the Lawn featuring The Curio Club and Chicks from Corea.
Kite Day
Come fly with us at New Brighton Beach. Grab your kite, pack a picnic and get ready for a fun day in the sun.
This well-loved Kiwi summer event is back. Enjoy a relaxed whānau day out, lapping up the sunshine and taking in the spectacular view of the sky lit up with colourful kites.
There will be sandcastles, games, and a heap more to keep you entertained too.
Remember to be sun smart – slip, slop, slap and wrap.
Sorry, dogs aren't permitted in kite-flying areas.
Take your Radio, Podcasts and Music with you