Coast Cash Call
Section

Win,

Publish Date

Thursday, 17 January 2019, 3:48PM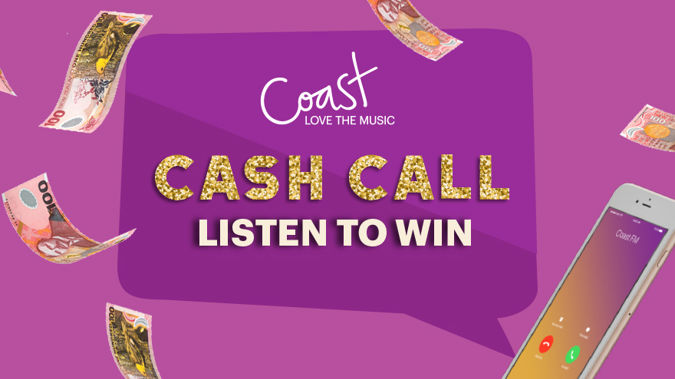 To win the cash, listen for the new cash call total following news sport and weather at 8:03AM, 10:03AM, 2:03PM, and 5:03PM!
Write down the amount so you know it if your phone rings! 
There are thousands to be won, and many chances to play! 
Register your phone number NOW.
Our suggestion is to register your mobile number so you won't ever miss our Cash Call.
Keep listening to Coast for the one call you'll want to take…
If it's ringing. You're winning!
Winners:
Tania - $235.16
Jacqui - $186.65
Jo - $451.43
Melanie - $247.34
Margaret - $1142.21
Evan - $321.00
Kylie - $367.99
Yvonne - $304.75
Sarah