Mel & JT's Great Regift
Section

Win,

Publish Date

Thursday, 20 December 2018, 3:13PM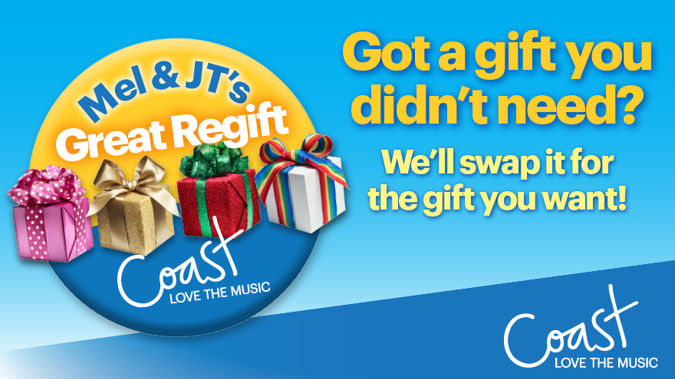 Mel & JT have some wonderful prizes in store for you!

'Tis the season of receiving gifts you might not be so fond of, or just don't need! So Mel & JT want to fix that!

Register below and Coast could be spinning the regift wheel and awarding you with a more desirable gift thanks to Sills + Co. 

Sills + Co is home to the iconic and much loved NZ fashion brand Caroline Sills, and house labels, Sills, and Isaac & Lulu.
Sills + Co stores showcase luxurious and timeless fashion, carefully chosen homewares, accessories and beautiful plants.
Sills + Co would love to welcome you at any of their beautiful stores in Auckland, Hamilton, Wellington, Christchurch, or online at sills-and-co.com