Win $1,500 and get "them" checked this October!
Section

Win,

Publish Date

Thursday, 3 October 2019, 2:16PM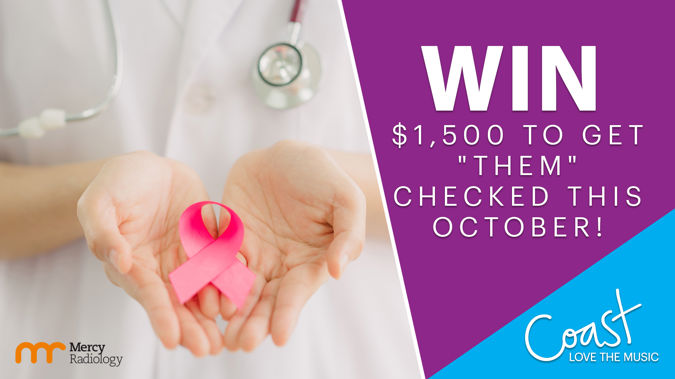 Breast Cancer has taken too much life already.
Not just the lives that have been lost to it, but all the time that has been spent looking for it, battling it, or waiting anxiously for results.
Breast cancer is the most common cancer for women in New Zealand.
3,300 women will be diagnosed with breast cancer this year alone.
This is why Mercy Radiology is campaigning this Pink October to encourage women to come in and get their breast checked!

Better detection and faster results mean people can spend more time living their lives and less time waiting and worrying.
So, this October book your Mammogram with Mercy Radiology and get back to what matters most: Life.
For your chance to win $1,500 so you can continue to spend quality time with those you love, simply fill in the entry form below.