Win a Guided Tour of Frances Hodgkins: European Journeys!
Section

Win,

Publish Date

Friday, 7 June 2019, 2:28PM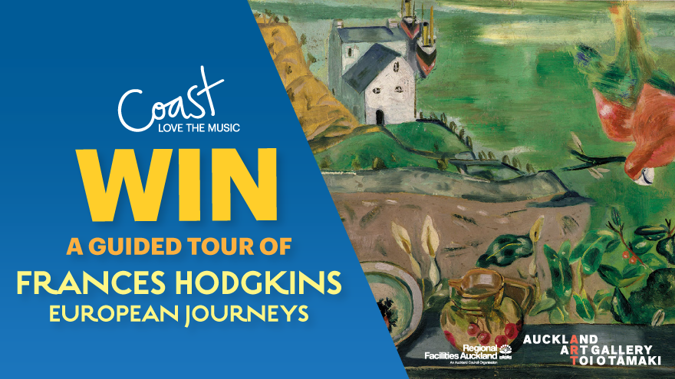 This is your opportunity to win a guided tour of the Auckland Art Gallery exhibition Frances Hodgkins: European Journeys! 
Fill in the entry form below to get in the draw to win the guided tour with curator Mary Kisler for you and FIVE friends.
PLUS, you'll also win a Karen Walker x Frances Hodgkins scarf, valued at $185!
Discover Frances Hodgkins, the trailblazing, itchy-footed New Zealand artist who caught the spirit of a new age.
Trace her zigzagging journeys through Europe across two World Wars and periods of massive social and cultural change.
Travel with Frances from the Italian Riviera to Morocco, France, Spain, England and Wales.
Explore this major exhibition of more than 150 of her artworks drawn from New Zealand and around the world.
See her early watercolour travel sketches and the oil paintings that continue to inspire those like designer Karen Walker today.
Experience Europe through the eyes of one of New Zealand's most influential artists who became a major figure within British art.

To find out more about the exhibition, click HERE.