Win a trip to the New Zealand premiere of 'Yesterday'!
Section

Win,

Publish Date

Thursday, 30 May 2019, 12:17PM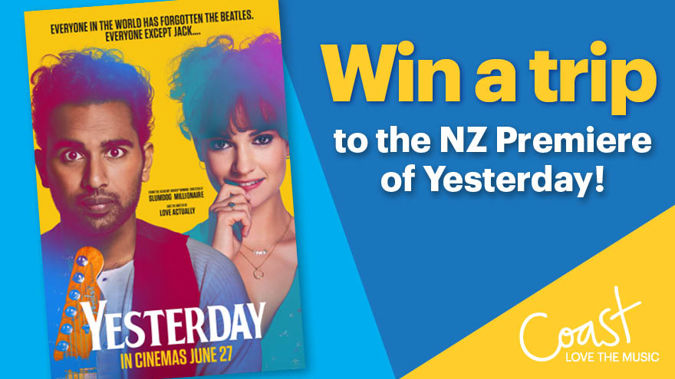 Wish you had done something in the past when you had the chance (like attend a music festival or ask out a high school crush)?
Let Jason and Bernie know and you could go into the draw to win flights, accommodation and tickets to the New Zealand premiere of Yesterday!
Yesterday, everyone knew The Beatles. Today, only Jack remembers their songs. He's about to become a very big deal.
Performing their songs to a world that has never heard them, Jack's (Himesh Patel, EastEnders) fame explodes. But as his star rises, he risks losing Ellie (Lily James, Mamma Mia! Here We Go Again) — the one person who always believed in him. Jack will need to get back to where he once belonged and prove that all you need is love.
The Oscar®-winning director of Slumdog Millionaire and the writer of Love Actually bring you a rock-n-roll comedy about dreams and the long road that leads to love. 
YESTERDAY - in cinemas June 27.
Find out more at yesterdaymovie.co.nz.
Note: The Yesterday premiere is on June 25.