Win cash thanks to Public Trust
Publish Date

Monday, 22 February 2021, 6:00AM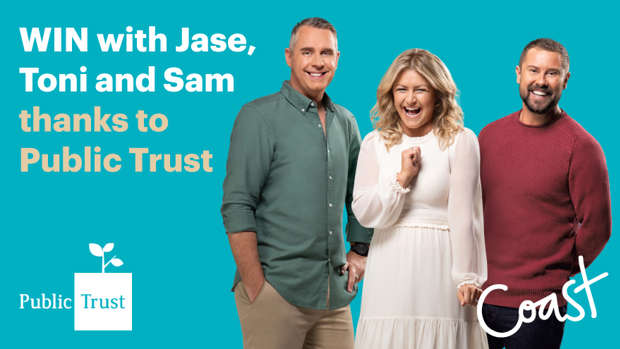 Jase, Toni and Sam want to give you the chance to win $500 thanks to Public Trust!
Simply listen out for the cue to call to get on air and join the discussion around wills.
Why do us Kiwi's find it so hard about opening up about the things that matter like death, money and our future?
Thinking about what will happen when you go can be daunting – Public Trust wants to challenge that idea by asking, how you would like to live on?
Having a will isn't just for the old and rich. Anyone with $15K or more in assets or Kiwisaver should have a will. That's most of us!
With only around 50% of us Kiwis with a will, Public Trust is trying to increase the number of Kiwis protecting theirs and their loved one's future.