Stephanie Jones: Book Review - After You by Jojo Moyes
Publish Date

Friday, 11 December 2015, 8:50AM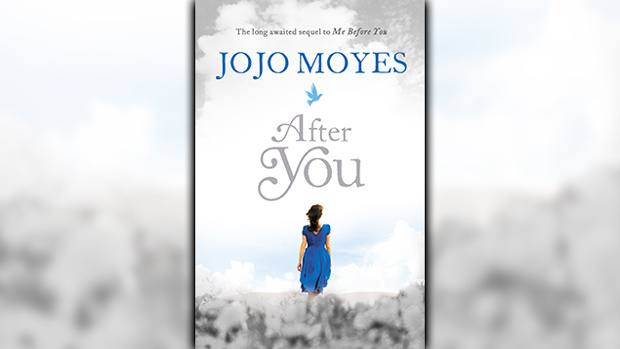 Author

By Stephanie Jones
Sequels can be far from a sure thing, and Jojo Moyes set herself a sizeable task by appending the arresting, if slightly soft-focus, Me Before You with a follow-up centred on Louisa Clark's life after that novel's sobering denouement. Happily, but not surprisingly, After You possesses all the wit and frankness of its predecessor, as the void in Louisa's life fills with a series of gains that initially masquerade as losses.
Moyes offers easy exposition for those new to the tragedy of Will Traynor: badly paralyzed with no hope of recovery, he opted for euthanasia at a Swiss clinic, leaving behind a devastated Louisa. After You opens a couple of years hence, with Louisa "giddy with freedom", having decamped in her grief-delirium to Paris and returned, no lighter, to a London flat she bought with money left her by Will.
To say she's in a holding pattern is putting it kindly: she lives in a home in which she feels an intruder, and works a dead-end job in an airport bar, where a diverting task involves coaxing nervous flyers out of bathroom stalls – and then cleaning the stall. Worst of all, social media has her irrevocably associated with Will, whose story went viral. Louisa's half-hearted attempts at human connection extend to her membership of the Moving On Circle, a support group for the bereaved that showcases Moyes' gift for meshing humour and empathy.
It is clear that the centre cannot hold, and the high drama and quiet desolation that marked Me Before You re-presents when Louisa topples off the roof of her apartment building one desperate night. The stasis is ruptured, and into the breach enters paramedic Sam, who also knows grief intimately and regards it as "something you learn to accommodate, like adapting around a hole. It's like you become . . . a doughnut instead of a bun."
It's true that Louisa was permanently altered by her six months with Will and her part in his death, and also that she doesn't know who she is now, let alone how to live with the woman she's become. More than new romance is needed to make the narrative sing, and Moyes, never one for lazy chick-lit tropes, introduces Lily Houghton-Miller, who claims to be the daughter Will never knew he had.
Between Louisa, Lily and Sam, After You has more than enough lively humanity, and Moyes knows just what to do with her central trio. Lily is a rootless young woman looking for love, hurt and irate at all the "perfect little families, all closed off" to her. Will's father Steven and his heavily pregnant wife Della are reluctant to harbour two new arrivals at once; Lily's mother is decidedly unentranced with her daughter, who in turn is all too aware of her outsider status in a household with a stepfather and three younger half-brothers; Will's mother, alone in a "brutally impersonal" cottage in a tiny Oxfordshire village, is hard to reach in every respect. Which leaves Louisa, Will's last known love.
Moyes' popularity can be attributed to a variety of qualities, not least her unvarnished writing, which in After You offers an appealingly direct and personal window into a life much more interesting than its owner knows. I experienced the novel as if it were Louisa's diary, while knowing elements of melodrama were being deployed judiciously to heighten the pleasure and escapism. It would be most surprising if Me Before You's legions of fans weren't similarly enthralled by its plucky little sister.
Take your Radio, Podcasts and Music with you