Stream Coast on your Amazon Alexa or in-home assistant
Publish Date

Tuesday, 11 February 2020, 10:15AM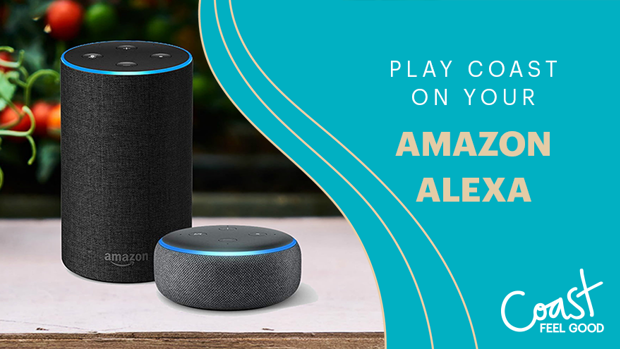 Looking to get Coast on your voice assistant? Here's how you can have Coast streaming live on your handy new device. 
After plugging in your Alexa device and downloading the Amazon Alexa app, open the app on your phone, click on the menu top left and then click Settings.
Scroll down and select Music and then select iHeartRadio under Manage Services 
Select Link Account, you will then be prompted to enter your iHeartRadio username and password, then click Activate.

You are now good to start streaming our live stations with the power of your voice! All you have to do is ask Alexa:
 "Alexa, play Coast FM on iHeartRadio"
Feel like Coast '80s instead? Ask Alexa:
"Alexa, play Coast '80s on iHeartRadio"
Most people in NZ are using Alexa, but if you're using another voice assistant like a Google Home, a Apple Homepod, a Bixby device, Bose Sonos or most other devices. You'll be able to find Coast by asking 

__________ (Device) Play Coast FM on iHeartRadio
or ________ (Device) Play Coast FM on Tunein
Take your Radio, Podcasts and Music with you