Stephanie Jones: Book Review - Before the Fall by Noah Hawley
Publish Date

Thursday, 2 June 2016, 2:23PM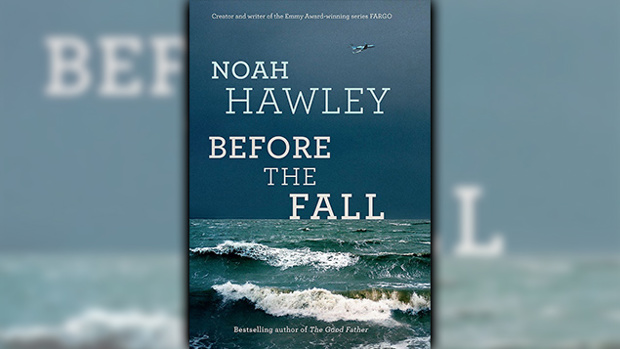 Author

By Stephanie Jones
A private flight from Martha's Vineyard to New York City ends 18 minutes after take-off when the plane, carrying eight passengers and three crew members, plunges into the ocean. The only souls to survive the impact are Scott Burroughs, a recovering alcoholic and struggling painter who was invited on to the flight by Maggie Bateman, and Maggie's four-year-old son, JJ. Hampered by a dislocated shoulder, Scott, a former champion swimmer, drags himself and the boy through miles of water to safety, and immediate notoriety.
The ostensible mystery at the heart of Noah Hawley's spectacular fifth novel Before the Fall – the question of why the plane went down – is overshadowed by the sound and fury surrounding the investigation, led by Gus Franklin, chief investigator at the National Transportation Safety Board and a man of unimpeachable character. Gus's understanding of what happened will be evidence-led; not so the media coverage, which is adulterated by the loss of David Bateman (with wife Maggie and nine-year-old daughter Rachel) on board the flight.
David had everything: a lovely, 20-years-younger wife, a bullet-proof Manhattan townhouse and nearby holiday home, and a record as a political campaign strategist that attracted a billionaire's invitation to lead a 24-hour network. A man like David has enemies – Rachel survived a three-day kidnapping for ransom when she was two – so a man like David has a retinue, with an Israeli bodyguard as its central figure.
The legend of Gil Baruch, who also perishes on the flight, comprises fact – his lineage is regal, his father having served as consigliere to Moshe Dayan – and rumour: he has James Bond's way with women, he was shot six times before turning 30, he once sat immobile on a Gaza roof for five days straight, waiting for a high-value target to appear.
This crafting of character is Hawley's trademark, recalling the finest short-story writers, who take a few lines, sometimes an indulgent couple of paragraphs, to tender a full personality. Before the Fall's close-ups are as intimate and exact as photographs. There is discombobulation in that almost everyone introduced in detail has already been fished lifeless from the sea, but answers to be found – and vast pleasure to be had – from meeting them.
The mystery, which Hawley allows to float loosely through the story, growing in import as we get to know the dead, is what caused the aircraft to enter the water. Could it have been assassination of the high-value David Bateman, or the targeting of another passenger, a fellow Master of the Universe, who is under federal investigation for money laundering?
Scott Burroughs' survival, his penchant for painting scenes of catastrophe, and the ill fit of a near-penniless artist with a private plane provoke suspicion and fill the airwaves with round-the-clock autopsying of everything proximate to the tragedy. Hawley's media industrial complex is online, all the time, and different to the real one only in its participants; the hero is made, then disassembled, by shrieking TV pundits who scramble for ratings by interviewing themselves.
The answer finally arrives with harrowing simplicity, which will come as no surprise to those familiar with Hawley's TV series, Fargo. Loose ends are cauterized and imagery is visceral, as when an incensed, panicked David, delivered of worrisome news at work, "stalked the halls like a spree killer with an assault rifle." It's a call back to Hawley's assassination-themed The Good Father and a celebration of audacious, exhilarating, topical fiction, which Before the Fall most surely is.
Take your Radio, Podcasts and Music with you