Stephanie Jones: Book Review - Blood Wedding by Pierre Lemaitre
Publish Date

Friday, 12 August 2016, 2:56PM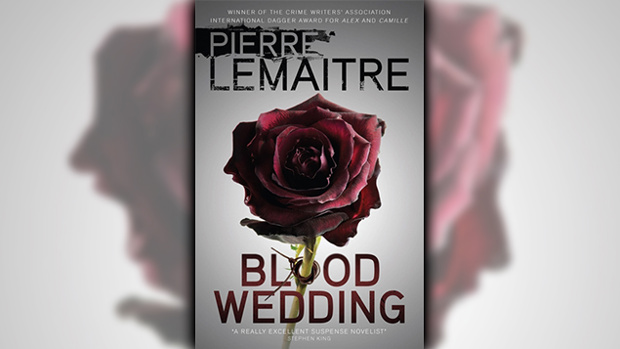 If Scandinavian crime writers have a distinct flavour that sets them apart – snow noir – so too do the French, who favour plunging the reader into a low-beam filmic gloom in which every shadow portends danger. (See the cover of any Fred Vargas novel for a taste of the standard mood.) They also depict psychological instability with scary authority, and in Blood Wedding the Parisian Pierre Lemaitre asks and answers the is-she-insane question with uncanny mastery.
Many novels, not only thrillers, benefit from shifts in perspective and perception, and Lemaitre's approach is among the most adroit and suspenseful since Gillian Flynn's Gone Girl, and as memorable as John Fowles's creepy 1963 masterpiece The Collector, whose godawful protagonist-kidnapper would have plenty to chat about with Blood Wedding's male lead.
Here is where it gets tricky: the less you know about Blood Wedding going in, the better to savour the visceral, gasp-aloud shocks that await. The blurb promises nothing you haven't read before: Sophie is haunted by her past, wakes up to find a body, goes on the run. On the way there is another killing, and Sophie's only way out is a permanent change of identity, achievable through marriage to a man she meets online.
Frantz is the perfect patsy, a self-described "born bumbler", a military man of no notable rank whom Sophie connects with through a dating agency. He meets her as Marianne, thanks to a fresh birth certificate, and with their legal union, which she easily secures, she is several times removed from the woman being hunted by police. Sophie command almost pities Frantz for his ignorance, "wonders how a man like him will come through this unscathed . . . And since he will want to know the pleasures of the flesh, sooner or later she will extract a pound of his."
And then, with a flick of the knife, Lemaitre drops the curtain, raising it on another scene and presenting the couple anew. Sophie is a classic unreliable narrator – contradictory, inscrutable, an open wound – whose grief at the terrible maiming and death of her first husband, Vincent, could plausibly spill over into the lives of others. At times she is overcome by flashbacks and PTSD-triggered fever dreams where anything might happen. Yet Lemaitre forges so true a line of intimacy into Sophie's psychology that even when she is alone with a garrotted child and a stabbed woman, the possibility of her guilt is hard to admit.
So what of the blood on Sophie's hands? Both killings happen in private homes, with no apparent witnesses. In at least one case, she has an obvious motive. But what purports to be a portrait of female madness shape-shifts into a grander study of psychic torment that is presented strand by hideous strand, manifesting in stalking and gaslighting and a multitude of other acts of inconceivable cruelty. The structure and shifts in voice are not easily engineered, but Lemaitre's sleight of hand is confident and his characters shaped with a sculptor's care.
Be assured that the villain is odious and his wickedness without bounds. It will take great mettle and cunning to conquer him. Trail along, awed and engrossed, as the sly Lemaitre seduces you into a hellish maze that leads to a far uglier and more terrifying truth.
Take your Radio, Podcasts and Music with you