Stephanie Jones: Book Review - Bulibasha by Witi Ihimaera
Publish Date

Thursday, 11 February 2016, 12:39PM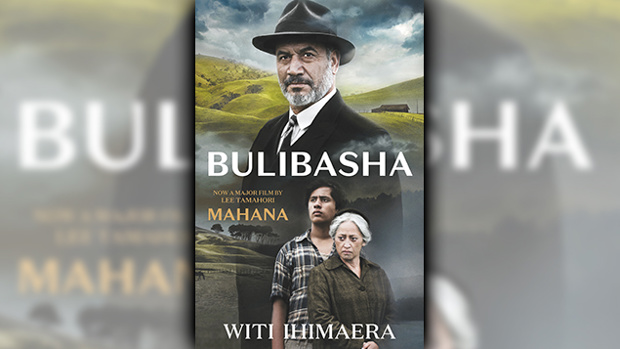 Author

By Stephanie Jones
Whakahihi (know-it-all) comes the refrain, again and again, from the elders of the teenage Simeon Mahana, whose David-and-Goliath battle with his grandfather Tamihana is the concern of Witi Ihimaera's award-winning novel Bulibasha, re-released this month in line with its screen adaptation Mahana. The word is an insult, a curse, a reprimand and, perhaps most of all, the expression of a secret envy. Simeon is not just work-wise, as is the way of his family of shearers, but book-smart, and it sets him apart.
Tamihana, nicknamed Bulibasha by a gypsy who once passed through the hamlet of Waituhi, exerts iron control over his sprawling whanau, and Simeon's rebelliousness is not only an exhibition of congenital valour but a direct challenge to Tamihana's supremacy, itself inseparable from tradition and Biblical imperatives. The rules have never been questioned, and when Simeon has the temerity to do so, the breach is huge and immediate.
Tamihana is confronted for the first time with the boundaries imposed by his illiteracy, which is a handicap also faced, and long managed, by Simeon's parents, Joshua and Huria. In a family where birth order determines the allocation of land, fortune and independence, Joshua, his father's ninth child and seventh son, is unlucky. There is nothing left to give him, so the family of six, with Simeon's sisters Faith, Hope and Glory, live under Tamihana's roof and his unblinking eye.
Huria has no right even to address her father-in-law unless invited, and her lowliness extends to public life. Simeon accompanies her to the grocery store and witnesses the ritual humiliation dealt out by the Pakeha women who control the ledger and parcel out the household essentials. Huria is always in the red but cannot read the numbers.
Bulibasha won the top prize for New Zealand fiction, what was then the Montana New Zealand Book Award, in 1995. Reading it in 2016, I'm not sure that it's been surpassed. In one reading, it's a polemic that takes themes as familiar to any New Zealander – sporting rivalry, the collision of tradition and progress, biculturalism – and wraps around them the ancient enmity of two families, the Poatas and the Mahanas, that is mirrored in the contest between Simeon and the mighty Bulibasha.
From another angle, it is a multifarious love story. Joshua and Huria are emboldened by one another and their children; Tamihana's wife Ramona emerges as the story's heroine, and the epitome of aroha. Tamihana's daughter Miriam, dismissed as too old to be marriageable or fertile, is courted by the much younger Pani. He submits, for two years, to Tamihana's whims and furies in order to secure his beloved's hand. At 34, a happily married Miriam gives birth to a healthy infant.
A third view is of a mesmerizing portrait of 1950s rural Maori life. The farming loan programme spearheaded by Apirana Ngata was crucial to the Mahana empire, and the shearing gangs and other activities that keep the extended family afloat are functions of pure graft. In this era there is little to distinguish between ethnicity and class. Hierarchy, within the family and without, is diligently enforced. All teachers are Pakeha, Simeon observes, and they "caned us out of our culture." The remark is not bitter but matter-of-fact, its truth evident in the Old Testament names of the Mahanas and the classical monikers of the Poata offspring.
With exquisite sensitivity and lashings of humour, Bulibasha renders, in the story of one Maori boy, the experience of millions of young people in dozens of cultures who are caught between the traditional demands of their families and the expectations and opportunities of the new world in front of them. As relevant today as two decades ago, Ihimaera's work remains an electrifying landmark in New Zealand literature.
Take your Radio, Podcasts and Music with you