Stephanie Jones: Book Review - Can't Help Falling by Kara Isaac
Publish Date

Friday, 25 November 2016, 10:49AM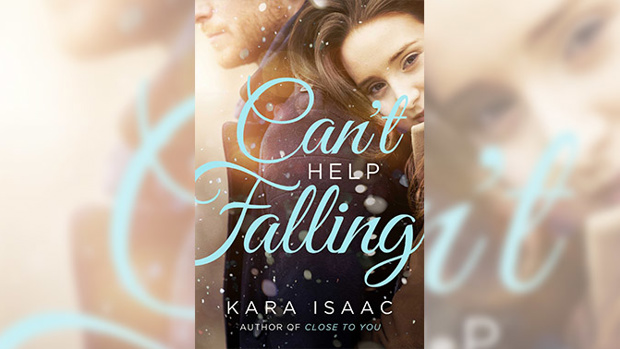 Author

By Stephanie Jones
Aficionados of the light-romance strain of the Mills & Boon catalogue, or of the star-crossed-lovers plotline that is grist to the mills of Cathy Kelly, Erica James and their contemporaries, will find much to like about Can't Help Falling, Wellington writer Kara Isaac's ode to competitive rowing, C S Lewis's Narnia, and the hallowed university town of Oxford.
 If it sounds like a random set of ingredients, Isaac combines them with a sure hand, cultivating an engaging story about two privileged but traumatized protagonists. Emelia Mason and Peter Carlisle aren't star-crossed so much as heaven-divided. She is a non-believer, in part due to the premature death of her mother, while he is unable to commit to a woman who doesn't share his Christian faith.
What they have in common are a deep fascination with the Narnia universe and an immediate chemistry that has Isaac, who evidently adores her human creations, employing many well-worn phrases of escapist love stories: "The electricity between them could have lit up Times Square" as Emelia takes in Peter's "muscular physique" and he gazes at the gown that "hugged her curves in all the right places". On first meeting, Peter's green eyes and "unruly thatch" of red hair encounter Emelia's wide blue-grey eyes and "wavy hair the colour of Cadbury dairy milk chocolate".
Their other shared experience is loss. As we meet her, Emelia is both motherless and jobless, having sloughed off her old identity as a muck-raking reporter with a Birkin-crammed wardrobe in Los Angeles to beg her way into a low-paid job as a fundraising coordinator for a charity in Oxford. Peter was a rower on the Olympic track until he sustained a serious shoulder injury, and he now divides his time between coaching, stoic tolerance of his older brother Victor's emotional and verbal abuse – and a governance role with SpringBoard, Emelia's new employer and the legacy of his cousin, Anita, who died in tragic circumstances.
Emelia's guilt over her conduct back in LA has her set on reinvention, atonement, and "a life of splendid isolation". The former is easily, if temporarily, achieved, but the latter would prohibit romance, and Emelia and Peter's meet-cute – she falls out of a wardrobe in an antique shop and lands at his feet, simultaneously entering his life and disinterring a rare teacup that has been the object of his 10-year search – sets a stratospheric bar for others in the genre.
Both, for different reasons, resist the attraction but find a multiplicity of mutual connections drawing them together. And you know what they say about the course of true love. Various authorial tricks, such as Emelia's inner recovering journalist swearing off Google, permit the made-for-each-other couple to remain virtual strangers to one another beyond the bounds of plausibility. If this were a horror movie, every character would be imperiled in the precise location of a cellphone dead zone.
Can't Help Falling could be set in any place and time in the internet age, but shoehorned pop culture references (a conversational point is made "with all the subtlety of a Miley Cyrus music video", for instance) prove its currency. Isaac has produced a melodrama with a light touch, and an unusually sweet variation on the girl-meets-boy theme.
Take your Radio, Podcasts and Music with you