Stephanie Jones: Book Review - Career of Evil by Robert Galbraith
Publish Date

Thursday, 19 November 2015, 2:34PM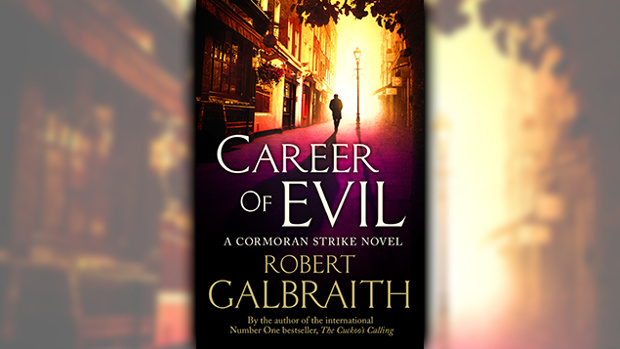 Author

By Stephanie Jones
Along Vancouver's Downtown Eastside, the area known as the city's red-light district, a Port Coquitlam pig farmer named Robert Pickton spent the better part of 20 years preying on women. He eventually confessed to 49 murders. Just before Pickton commenced his secret career, Ted Bundy, whose extensive CV included crisis centre counselling, committed dozens of murders in multiple American states. His MO extended to taking parts of his victims home for later reminiscence.
Robert Galbraith gives a nod to humanity's perversions in Career of Evil, in which the recurring private investigator Cormoran Strike and his Girl Friday / partner Robin Ellacott pursue, in an unpaid capacity, a serial killer with the distinctive habit of taking kill trophies – a locket, breasts, fingers. He doesn't linger at the scenes of his crimes – or revisit them, as Bundy did with terrible audacity – but dispatches young women with a singular violence that earns a predictable sobriquet from the media: the Shacklewell Ripper.
The police's determination that they are dealing with a single killer of multiple women is predated, if not presaged, by the delivery to Strike's office of a severed leg, revealed by forensic analysis to be that of a young woman. Investigating officer and trusted Strike contact DI Eric Wardle is receptive to Strike's four-strong list of men most likely to be responsible. The list is based on Strike's history as a PI and one-time member of the Special Investigation Branch, the plainclothes wing of the Royal Military Police, and features his former stepfather Jeff Whittaker, who was acquitted of murdering 1970s supergroupie Leda Strike.
Others in the panoply of devils contending for the role of Shacklewell Ripper include a child rapist and a known torturer of women, and the procedural element of Career of Evil is serviceably suspenseful, violent and disconcerting. Galbraith doesn't shy away from depicting the worst that man can wreak, from a killer fondling the still-warm, dismembered digits of his victim to a pimp dragging a beaten, cowed woman back to his lair. Strike's own recollections, of the later life of his mother and the aftermath of her death, and of his work in the SIB, are profoundly unsettling.
There is even deeper richness to be found, though, in the novel's through line, the quickening and deepening of the relationship between Strike and Robin, which began auspicious for both: Robin entered Strike's employ the day after she became engaged to Matthew, her boyfriend of nine years, and the same day that Strike ended a rocky 16-year relationship. Now Robin and Matthew have veered off the path to the altar, while Strike is dating, with ebbing enthusiasm, a single mother. Each investigator is profoundly drawn to the other, and the will-they-won't-they tension outshines the primary plot.
Then there is Galbraith's smooth style, which will come as no surprise to those familiar with The Cuckoo's Calling, The Silkworm or any work of J K Rowling, the woman behind the man. Towards the close of Career of Evil, a freshly battered Strike wanders away from a hospital, "smoking left-handed because the local anaesthetic was wearing off in his right hand, his broken nose stinging in the cool morning air."
How can Robin, whose backstory is given satisfying shape in this instalment, hope to resist this lion? Most of the story, happily, is focused on the investigators, though Galbraith uses a common crime fiction device by injecting the occasional chapter with the perspective of the villain, who recounts his homicidal, misogynistic exploits with a tone of gleeful pride that sends a thrill of distaste down the reader's spine. Someone deal to this ghastly man! But not too quickly. Galbraith's story must play out in all its glory.
Take your Radio, Podcasts and Music with you