Stephanie Jones: Book Review - Coffin Road by Peter May
Publish Date

Thursday, 28 January 2016, 4:18PM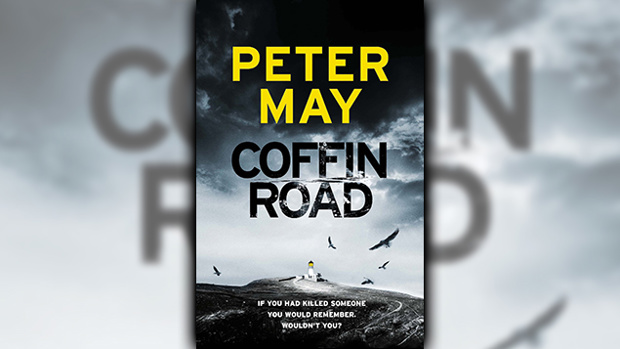 Author

By Stephanie Jones
The most famous incident in the history of Scotland's Flannan Isles came just before Christmas 1900, when three keepers vanished from the lighthouse at the peak of Eilean Mòr. The unsolved mystery sets the scene for Peter May's spooky Coffin Road, in which a bashed body is found at the lighthouse by a man who thinks he might be the killer. Trouble is, a short time before he washed up on the shore, without either his boat or his memory.
Mysteries and thrillers driven by amnesiac protagonists have their place in the canon: the excellent Christopher Nolan film Memento brought a complex literary sensibility to the screen, and S J Watson hit it out of the park with the 2011 novel Before I Go to Sleep (later adapted as a film that should be avoided by all sentient beings).
May's version has Neal Maclean, as he is named by an Isle of Harris neighbour, staggering half-frozen from the beach back to the home to which she guides him. The shock and discombobulation of amnesia is all-encompassing: standing in front of the mirror, learning his face and body anew, Neal wonders: "Am I clever or stupid? Do I have a quick temper? Am I made easily jealous?"
Slowly we find out, at first through Neal's connection with Sally and Jon Harrison, fellow "incomers" to the island who are staying nearby. Neal understands from them that he is a temporary visitor while he works on a book about the missing lighthouse keepers. Other questions are how he supports himself (he has no debit or credit cards in his possession, and no apparent links to any bank accounts) and whether he has a family or friends back home – or where, indeed, that home might be. The book, too, appears to be a ruse, according to a computer that holds a document with nothing but chapter headings.
Meanwhile, in Edinburgh, disaffected teenager Karen is trying to find out what happened to her father, who disappeared two years ago, leaving a suicide note. His body has not been found. Sense a connection? It's not a spoiler to say that Neal's efforts to identify himself, his life purpose and his role in the dead man's killing ultimately intersect with Karen's investigation, or that their joint endeavour leads to a larger and dangerous collision with the machinery of a conscience-free agrochemical monolith.
Like his compatriot Ian Rankin, Glasgow-born May, who now lives in France, doesn't lack for ambition or the ability to tell a widely scoped story that makes effective use of the issues of the day. Where Rankin's last book, Even Dogs in the Wild, led Rebus to a showdown related to the historical child sex abuse rings currently under investigation in the UK, May is concerned with the influence of big business on scientific research and the lengths to which scientists must go to source and protect their independent data.
The plot swirls around the reader like a thickening Scottish mist, if at times a little too densely: the final confrontation with villainy, though consistent with the world of Coffin Road, doesn't quite resonate. However, May's primary setting in the Outer Hebrides is superbly portrayed, and the brooding and inhospitable nature of the landscape neatly mirrors the plight of Neal, a man cast out of his proper life.
Take your Radio, Podcasts and Music with you