Stephanie Jones: Book Review - Everyone Brave Is Forgiven by Chris Cleave
Publish Date

Thursday, 28 April 2016, 3:21PM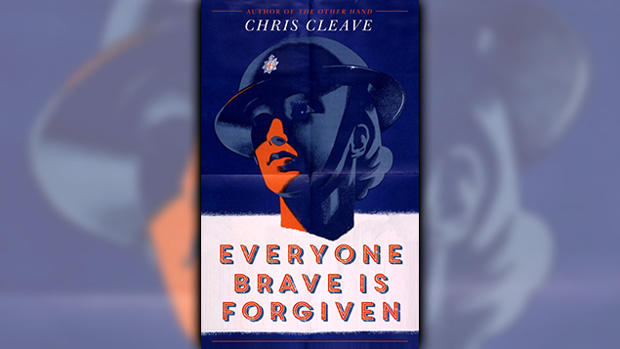 Author

By Stephanie Jones
Opening lines of historical novels don't come more pregnant with promise than Everyone Brave is Forgiven: "War was declared at 11.15 and Mary North signed up at noon." From there, Chris Cleave hurtles beyond his previous literary achievements and into a stratosphere that includes the finest writers of our young millennium. Perhaps it's ironic that his latest work, and best yet, concerns the most chewed-over subject in historical fiction, the Second World War, and the thoroughly flagellated sub-topic of young love therein. But stifle that yawn: in Cleave's hands, everything is made new.
It helps that the story was inspired by the lives of Cleave's grandfathers, both of whom served in artillery and one, for a time, on the island of Malta, where part of the noveltakes place. Mary North shares a first name and the death of her sweetheart in a London air raid with one of Cleave's grandmothers, and her wartime occupation of ambulance driving with the other, Margaret. Both women, Cleave says in an afterword, dismissed any questions about the war with a wave of the hand, leaving their grandchildren with the impression that it had been "brief, uncomfortable and not worth wasting breath on".
The novel is anything but. Happily, Cleave takes all kinds of liberties with the source material while infusing every page with what seems an impossible degree of authenticity. Mary's first task in the war effort is teaching, and after her occupation and foundering romance with Tom Shaw are lost when the school is bombed, she wonders why one of her students, an African-American boy, is crying tears of a brown liquid. Only later does she realize they were ordinary tears cutting through the white dust coating the boy's face.
Several figures – Tom, Mary's friend Hilda, Mary's mother (a woman whose motives and frustrations Cleave brings into focus in a single well-written scene) – roll through the frame, but the story belongs to Mary and Alastair Heath, Tom's flatmate and best friend. The ravages of war take hold of their flesh and psyches, with a starved and infected Alastair virtually imprisoned with his men on Malta and Mary succumbing to opiate addiction in London. Their efforts to survive and find their way back to one another are depicted with a candour and poignancy that never stumbles into sentimentality.
Few writers are Cleave's match for pinpointing idiosyncrasies that breathe life into invented people. Mary's best friend Hilda obsesses over her hair and is man-crazy but freezes, abandoning her charm and voracious sense of humour, in their company; Mary's young black students are the "besieged in a city besieged" by a populace that, by and large, regarded the "negro" child as Goebbels did the Jewish one. Mary, who is quite contrary, responds by taking them for a round of all-you-can-eat at the Ritz.
Everyone Brave is Forgiven is replete with surprises and satisfactions, but perhaps the boldest is Cleave's choice to conclude his tale in the middle of 1942, after a reunion of sorts but well before the world could be sure it wasn't ending (certain company excepted – as one character drily toasts: "To the Nazis! May their Reich indeed come third.")
Cleave's novels are distinguished not only by his remarkable facility with language but an exceptional humanism and a willingness to belly up to horror, which in this case encompasses the totality of war. In spite of this enormous canvas the narrative is commendably disciplined and the dialogue wry and delightful, the famed stiff upper lip manifesting in chin-lifting humour. Everyone Brave is Forgiven, whose final page arrests matters as adroitly as the first line opens them, is heart-breaking and triumphant, and utterly unmissable.
Take your Radio, Podcasts and Music with you