Stephanie Jones Book Review - Friend Request
Publish Date

Saturday, 19 August 2017, 4:38PM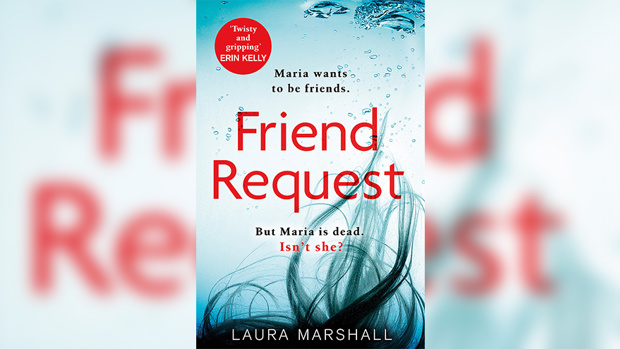 Author

By Stephanie Jones
A psychological thriller for the social media age, Laura Marshall's melodrama-tinged Friend Request takes place in London and Norwich in the present day and in the late 1980s, when protagonist Louise Williams is a player in the amateur dramatics society commonly known as high school. 
Any survivor of female adolescence in an all-girls' school is likely to recognize Marshall's depiction of alpha-beta dynamics, which have Louise caught between queen bee Claire Barnes, erstwhile friend Sophie Hannigan, who is determined to ingratiate herself with the leader of the pack, and new girl Maria Weston, dark rumours of whose past in London have followed her to Norwich.
If Louise is the heart of the story – and she is, highly intelligent and with a clear, insistent voice, but plagued by self-doubt and others' perception of her – then Maria is its spirit, a ghost who won't relinquish her grip. Louise survived her adolescence, albeit with a neurotic hangover, but Maria disappeared during a high school party 25 years ago and was never seen again.
The circumstances of her vanishing, and why Louise blames herself for it, take nearly the full span of the novel to be told, but a version of Maria grips the narrative from the start, when someone sends Louise a Facebook friend request under the missing girl's name. Soon enough, the direct messages begin, and Louise understands she is being stalked. 
Friend Request is one of the year's stronger thrillers because of Marshall's deft juggling of a lot of thematic and narrative balls. Guilt is Louise's constant companion, but so is rage: she was abandoned by husband Sam for another woman, and now raises their four-year-old son Henry alone. An only child who is all but estranged from her parents, Louise works mostly by herself on her interior design business, and her only adult companion of substance is her best friend, Polly, who knows nothing of Louise's role in the Maria Weston story. When a potential romantic interest presents, she demurs: "I'm too mixed up, too dark; I'm just too alone to be with anyone else."
It's a life ripe for serious interference, and a woman like Louise has only one concern: her child. Marshall begins with a dominant setting – the closed, anguished space inside Louise's head – and pushes the borders outward to craft a seemingly real threat to life, spanning the long-ago disappearance to a present-day school reunion from hell.
And under its chilly surface, Friend Request is a valid treatise on the perils of a life with too much online activity. Louise's old friend Sophie is a case study in artifice, and even Louise can acknowledge why she keeps "posting, liking, commenting; it stops me falling out of my world completely." There is the excruciating aftermath of the re-presentation of a failed marriage: Sam deletes his Facebook account ("the one with the story of us on it") and starts again with a "shiny new narrative. He wiped me clean away like a dirty smear on the window."
If the conclusion of Friend Request (a brusque rejection of the Seinfeld mantra, "No hugging, no learning") might strike some as a little glib, the mood it leaves behind – chilled, melancholy, contemplative – is not so easily erased.
To get in the draw to win one of five copies of Friend Request click here.
Every week Stephanie reviews the Book of the Week.
As the Coast book reviewer, Stephanie Jones shares her thoughts each week on the latest releases.
Stephanie has a BA (Hons) in history and English literature, and a background in journalism, magazine publishing, public relations and corporate and consumer communications.
Stephanie is a contributor to the New Zealand Book Council's 'Talking Books' podcast series (listen here), and a member of the 2016 Ngaio Marsh Award judging panel. She can be found on Twitter @ParsingThePage.

Take your Radio, Podcasts and Music with you