Stephanie Jones: Book Review - Get Even by Martina Cole
Publish Date

Friday, 13 November 2015, 10:07AM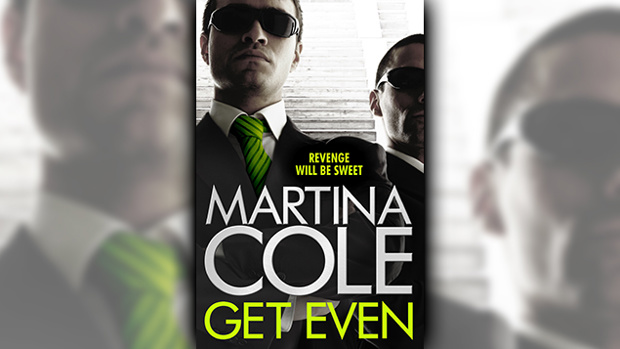 Author

By Stephanie Jones
You can't keep a good gangster down. El Chapo (Joaquin Guzman to his mum), the titan of the Mexican drug trade, came to international attention earlier this year when he broke out of a maximum-security prison: the escape route was a tunnel built directly into his cell. The story of James 'Whitey' Bulger, whose Winter Hill Gang dominated organized crime in Boston before, pending indictment, he went into hiding for 16 years, was brought to the big screen in Black Mass, which had Johnny Depp, in blue contact lenses and a bald cap, affecting a psychopathic mien as Bulger at the height of his powers.
Nothing so cinematic awaits readers of Get Even, a pedestrian revenge tale by Martina Cole. The zone is a comfortable one for Cole and the crime fiction genre in which, now 22 novels deep, she has long commanded healthy sales. The prologue has Sharon Conway reflecting on the brutal murder many years earlier of her first husband, Lenny Scott. Lenny and Sharon had been childhood sweethearts and young parents, marrying when the first of their two sons was on the way.
Lenny is a member of London's Faces gang who is regarded by his bosses and colleagues as a hard worker and rising star. He doesn't shirk his duties or disobey an order, and before he's in his 20s he's committed enough offences to see him in the nick for multiple lifetimes, if the authorities could catch up with him. The world is dangerous, lucrative and defined by a code of honour soaked in machismo and violence. Sharon is the perfect mob wife, asking no questions and delighting in the daily task of getting a favourite meal on the table for her husband at 6pm.
Lenny has a grave secret, however, and since this constitutes one of the few kernels of suspense to be found in Get Even, it won't be spoiled here. Sharon discovers it shortly before he is killed by assailants who delight in inflicting maximum pain before their victim expires. With his death, their notion of order is restored, and Sharon's grief, which is not the unslayable beast it would have been had she retained her rose-coloured view of her husband, shortly finds new love and passion with Ray Donovan, a hard man straight out of central casting
Flickers of amusement and empathy are prompted by Reggie Dornan, Lenny's close associate and the product of a council estate where his kin became known as a "one-family crime wave", and Lesley Scott, a comically hateful woman who blames Sharon for what befell her son, finds sanctuary in fervent religiosity and maintains a daytime soap opera queen's internal monologue (of her grandsons, she vows, "They would never forget their father. Her son. Her baby. Her life"). Lesley's shaky state of mind isn't bettered by the conduct of her sex-pest husband.
Cole writes with as much subtlety as Lenny deals to a mouthy drunk at the next table, but familiar readers have never looked to her for a nuanced take on criminality. Liberal use of Cockney rhyming slang and an acute sense of the unspoken codes that govern gangs inject some life into this who-the-hell-did-I-marry story of 1980s gangsterdom and present-day avengers.
Take your Radio, Podcasts and Music with you