Stephanie Jones: Book Review - Gray Mountain by John Grisham
Publish Date

Friday, 31 October 2014, 12:00AM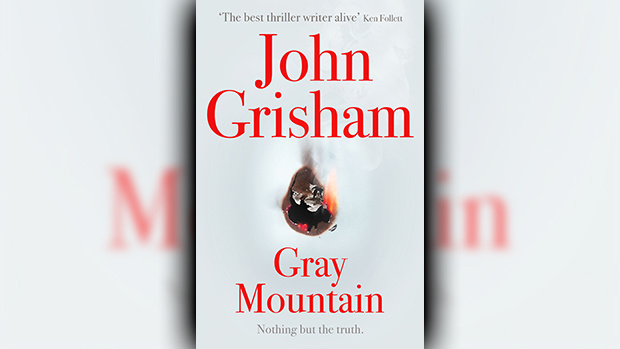 Author

By Stephanie Jones
Big Coal, and the danger, deprivation and destruction that flows in its wake, is the bogeyman in John Grisham's latest legal thriller, Gray Mountain. Samantha Kofer arrives in the modest Appalachian town of Brady, Virginia just as the global financial crisis hits. The rot started in Wall Street, and as a highly paid lawyer for commercial real estate moguls, the collapse of Lehman Brother has put Samantha in the first wave of casualties.

The best offer available is a one-year furlough from her firm and an unpaid internship somewhere well away from New York, and when she fetches up at the Mountain Legal Aid clinic, which provides free legal services to low-income clients, she encounters nothing for which she was equipped by either college or Big Law.

Samantha is, however, smart and capable, and endowed with lessons learned from the downfall of her father, Marshall Kofer, a former international legal eagle who was jailed on a range of fraud charges. In one of many conveniently timed plot points, Samantha discovers – just before she arrives in Virginia and learns of the conditions for a massive lawsuit against Big Coal and its legal representation – that her father now works as a consultant to large litigation funds that front the money for lawsuits in exchange for a piece of the settlement.

A few smaller legal cases involving wills, family violence, illegal garnishing of wages, and meth (an Appalachian scourge to rival Big Coal) are a mere preamble to the Erin Brockovich Show: the mission of Samantha, her new colleagues, and the town's resident Lothario and brilliant legal mind, Donovan Gray (a character straight out of Nora Roberts' Central Casting), to bring a Big Coal company and the law firm that shields it to justice for contaminating the environment and sickening the population and colluding to hide the evidence.

It's a straightforward story with all the right Grisham ingredients: a passionate and talented, if a little green, young lawyer; an intriguing potential love interest; and a cause in which emotional investment is a no-brainer. The human faces of Big Coal are never fully shown, but the suffering of its victims is exhaustively quantitated – black lung, a vicious, inexorable disease that sucks away life, is something every miner fears, and the battle for compensation frequently drags out beyond the time the afflicted have left, sentencing families to fight for a dozen or more years for a paltry payout.

All these horrors are rooted in fact, but the poverty of Grisham's writing in this instance, with carelessly constructed sentences, stilted dialogue and tautologies – one character is described as another's "legally married wife" – contributes to an impression that the whole exercise was dashed off with more speed than the attention to mood, character and detail (particularly the evocation of the hypnotic rhythms of the South) that we have come to expect from Grisham, who lives in the state in which Gray Mountain is set.

I can't guess whether this book was rushed into publication after some of his big-selling and vastly superior recent novels, including Sycamore Row and the genuinely thrilling death row nail-biter The Confession, but its general inferiority in his body of work is confounding. There is the core of an excellent socio-legal drama inside Gray Mountain, but Grisham fails to flesh it out.
Take your Radio, Podcasts and Music with you