Stephanie Jones: Book Review - Harmless Like You by Rowan Hisayo Buchanan
Publish Date

Friday, 30 September 2016, 10:39AM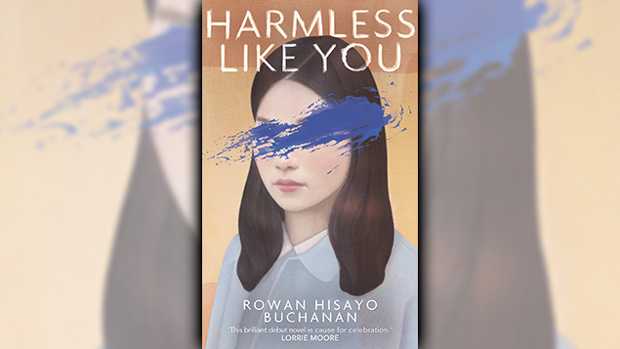 What price motherhood? And what reparations can an adult child claim when he meets the woman who walked away forever when he was too young to remember? The questions resound within Rowan Hisayo Buchanan's sombre, beguiling debut novel, Harmless Like You. Surrounding them is a powerful commentary on cultural dissonance, the struggle for identity, and the price of artistic pursuit that might be familiar territory for the Japanese-British-Chinese-American Buchanan, who sets her story in 20th-century New York and Connecticut and contemporary Berlin.
Yuki Oyama's life, as her father designed it, was supposed to proceed quite differently, into a sign-posted career in medicine rather than the uncertain existence of an artist and the impecunious environs her son Jay finds her in as a 60-year-old. But for Yuki in 1960s Manhattan, the world was even less embracing and harmonious than for most teenagers. Her Japanese-American father, born in the Bay Area and taken back to Japan by his family after four years of internment, has brought his wife and daughter back to the United States for his job as the director of a major Japanese car company.
Yuki has spent more of her life as an American than anything else, but her mother, "a war child who stopped growing the same day her family's home shivered into flame", remains true to her culture, preparing food for the ancestors while tentatively venturing into the Americana of chicken potpie, corned beef hash.
Yuki's only friendship, with the reckless daughter of a single mother, is the catalyst for her premature launch into adulthood. Upon the Oyamas' return to Japan, Yuki remains with Odile Graychild and her mother, Lillian. Yuki's father is easily persuaded; a degree from a prestigious US university is a prime asset in Asia. But the friendship founders, and Yuki drops out of school and the home and into a relationship with Lillian's boyfriend Lou, a rough-edged journalist with a penchant for domestic violence and a secret drawer full of sketches that spellbinds Yuki.
Yuki's story is interspersed with that of her adult son Jay, who only discovers his parents never divorced when his father is killed in a car accident on the way to visit Jay, his wife Miranda and their newborn daughter. Genetics are at work, perhaps – Jay is an art dealer and gallery owner whose predilections are entirely separate from any maternal influence. Since age two he was raised solely by his father, and when he arrives in Berlin to deliver the news of Yuki's inheritance, she fails to recognize him.
The power of Buchanan's writing is extraordinary. She wields words like an orchestra conductor a baton, kneading and shaping language to draw out an emotional response. By all rational measures, Jay should be the more sympathetic figure – what kind of woman leaves her toddler? – but Yuki's emotional life is rendered in fine detail, and the enigmatic, restive middle-aged woman Jay encounters is rooted in the thin-skinned yet dauntless girl who has already enchanted the reader.
There is a mystery at the core of the novel, but once Yuki reveals why she left her son, it is apparent that suspense was never the point. Buchanan is a novelist with a great deal to say about the intersection of cultures and its messy navigation, and about the value of art in a world that prizes commerce.
Take your Radio, Podcasts and Music with you