Stephanie Jones Book Review: House of Lies
Publish Date

Friday, 9 November 2018, 7:44AM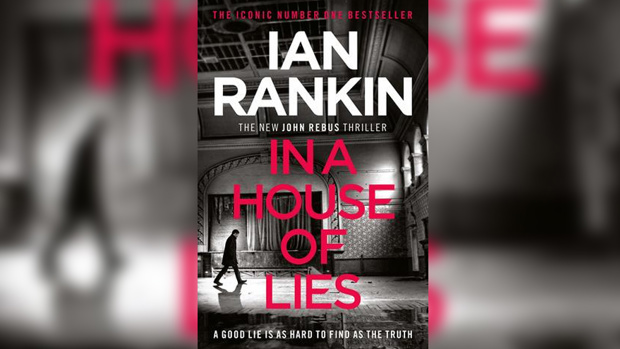 Last year, when announcing that his next novel would be published in the northern autumn of 2018, the Scottish author Ian Rankin said, "After 30 years and 21 novels, John Rebus seems to have more fans than ever – and luckily for me there's still plenty of life (and fight) in the old dog.
That all may be true, but In a House of Lies finds the retired Inspector Rebus ever so slightly reduced by the cardiac condition COPD, which has forced his sobriety from alcohol (save the odd beer) and cigarettes. The booze can't be entirely done away with by an old-school investigator who does some of his best work in furtive bar-top conversation, most often with Gerry Cafferty, the Edinburgh underworld titan and regular Rankin player whom Rebus regards as his "shadow self".
As Rankin's plots tend to be, this one is straightforward (it's the characters' psychologies and backstories that are labyrinthine) and focuses on the investigation surrounding a body found in a crashed car. The gully where the car came to rest is on a private property that has passed through the hands of various wealthy and prominent men; the history of ownership becomes significant when the body is identified as that of Stuart Bloom, a local private investigator who disappeared 12 years earlier.
The enquiry at the time was the subject of complaints from the Bloom family and an internal police review. The persistent suspicion that the original misper case was mishandled is apparently validated when police handcuffs are found laced around Bloom's skeletonised ankles.
In the span of the series following Rebus's retirement several years ago, Rankin introduced Malcolm Fox as a recurring character along with 'The Complaints', now known as the Anti-Corruption Unit, as a faceless and nearly omnipotent entity. The story quickly becomes about who is wielding power and what they have to hide: Rebus was on the Bloom case not long before his retirement and needs to prove it wasn't mishandled; the new case is being worked DI Siobhan Clarke, who's survived a recent six-month-long onslaught by the ACU; and two of the original Bloom investigators, Brian Steele and Grant Edwards, are now part of the ACU team that has been pursuing Clarke.
With the old casefile sitting like a timebomb, it's in everyone's interests to stay quiet and stick to old alibis, but a fresh investigation has energy, it's being led by a new-to-Edinburgh DCI with something to prove, and Bloom's boyfriend, Derek Shankley, wants the truth, which might lead somewhere in the vicinity of his own father, Alex Shankley, a senior cop and former Rebus colleague.
To be in to win a copy of House of Lies click here.
Every week Stephanie reviews the Book of the Week.
As the Coast book reviewer, Stephanie Jones shares her thoughts each week on the latest releases.
Stephanie has a BA (Hons) in history and English literature, and a background in journalism, magazine publishing, public relations and corporate and consumer communications.
Stephanie is a contributor to the New Zealand Book Council's 'Talking Books' podcast series (listen here), and a member of the 2016 Ngaio Marsh Award judging panel. She can be found on Twitter @ParsingThePage.

Take your Radio, Podcasts and Music with you