Stephanie Jones Book Review: I Will Be Complete
Publish Date

Saturday, 4 August 2018, 2:24PM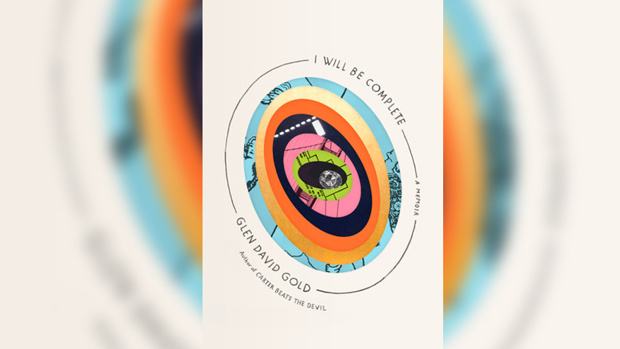 A bildungsroman with a Mommie Dearest filter, Glen David Gold's memoir I Will Be Complete is dominated by the enigmatic figure of his mother, a woman whose behaviour is so valiantly incomprehensible that the reader considers every (im)possibility, from personality disorder to demonic possession, to account for it.
But where Christina Crawford's infamous autobiography portrays Joan as hypercontrolling and intensely attached to her children, Gold's account is of a mother so errant and prone to disconnection that at one point, when he is 12 and adjusting to life at the end of his parents' marriage, his mother leaves him at home in San Francisco while she pursues a new relationship in New York. He takes to walking the streets, and somehow survives. Years later, when Gold confronts his mother about this period of abandonment, she reacts with horror and refutes his memory of the event – then reviews her diary from the time, and admits his version is the truth.
All of this, and the rest of Gold's life story – some of it just as astonishing as the aforementioned, some of it comfortingly prosaic – is recounted with disarming matter-of-factness. Gold is a classic 1970s child of divorce in that, when he turns to his father in his mother's absence, he finds there's no room at the inn.
Gold Senior had been a millionaire early in life, but a career failure – and his wife's mental fissures – led to the unravelling of the marriage, and by the time Gold is an adolescent, his father has set up a new family in a new city, with an independently wealthy second wife who barely hides her resentment at having to accommodate and fund her stepson, who in turn understands that she "lacked malice, but she had an awkward, graceful efficiency that stepped over social graces."
Despite – or, as it goes, because of – it all, Gold persists. He writes of his acceptance into a prestigious California private school, where a mix of wit and guilelessness helps him deflect trust-fund bullies, and he alternates stints at a top-tier college with work at an independent bookstore, where – as he divulges in a gossipy little nugget – the film director Peter Bogdanovich was in arrears. Life as his mother's son has prepared him for every wretched, drug-addled, damaged soul he will encounter, and while the second half of the book has him floundering in a typical early adulthood of a privileged man – how do I make her love me, how can I become a writer – the reader is waiting for him to return to the big question: How do we explain his mother?
When Gold eventually circles back, he arrives at the office of the psychologist his parents sent him to as a child, who tells him his mother grew up in "a house of horrors. She never really escaped it." In the kind of exchange the reader has come to associate with Gold's mother, Gold asks the psychologist whether he slept with her – an unpardonable breach of ethics – and the counsellor demurs but doesn't deny it.
Gold's breathtaking conclusion comes in stages. He notes that his mother can never meet people where they are but that her presence contorts places until they match the world she'd brought with her – that house of horrors carried on her back like the shell of a turtle – and realises that she loves him with every fibre of her being, but "her love is terrible." 'I will be complete' is Gold's mantra and promise to himself; that if he explains the "exhausting" experience of being his mother's son – a place "where art forms are born" – he will have achieved wholeness. It might be cold comfort, but on that measure, I Will Be Complete is an utter triumph.
To be in to win a copy of I Will Be Complete click here.
Every week Stephanie reviews the Book of the Week.
As the Coast book reviewer, Stephanie Jones shares her thoughts each week on the latest releases.
Stephanie has a BA (Hons) in history and English literature, and a background in journalism, magazine publishing, public relations and corporate and consumer communications.
Stephanie is a contributor to the New Zealand Book Council's 'Talking Books' podcast series (listen here), and a member of the 2016 Ngaio Marsh Award judging panel. She can be found on Twitter @ParsingThePage.

Take your Radio, Podcasts and Music with you