Stephanie Jones: Book Review - I'll Take You There by Wally Lamb
Publish Date

Friday, 13 January 2017, 10:49AM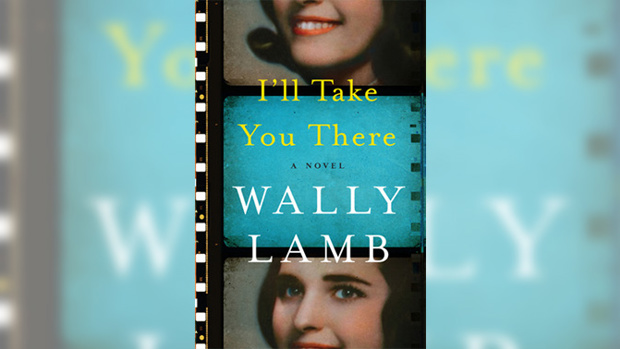 Author

By Stephanie Jones
F Scott Fitzgerald's peers might not have thronged immediately to the masterful wordsmithing in The Great Gatsby – the Great American Novel faced mixed reviews and poor sales on its 1925 publication – but for many decades now his influence has been pervasive, his iconic imagery (that green light on the dock, those bacchanalian fetes and glamourous, careless people) impossible to escape.
It's fitting, then, that in I'll Take You There, Wally Lamb's nostalgia-saturated literary reworking of the classic James Stewart film It's A Wonderful Life, Fitzgerald's helpless "boats against the current, borne back ceaselessly into the past" reappear in the present day to bring down the curtain on the tale of 60-year-old cinemaphile Felix Funicello.
Felix is preoccupied by the passage of time, reminders of which are inescapable – his creaky knees, "a second colonoscopy", the knowledge that his cousin Annette is famous only to people born before the end of the Cold War. It's no wonder he's consumed by thoughts of age; he spends much of his time with the ghosts of old Hollywood, as a scholar and as the director and curator of a film group which meets weekly at the storied Garde Theatre to take in screen gems such as the silent 1920s Ben Hur.
A straight-up romantic who adores his only child, magazine writer Aliza, Felix isn't lacking in self-awareness, so the apparition of a pair of ghosts on one solitary visit to the Garde has him carefully scanning his own brain: could they be the product of pure film-induced psychosis? Nope – "[t]wo translucent females, vividly detailed but as insubstantial as cigarette smoke" have indeed appeared before him. Lois Weber, the "silenced woman of silent films" who was the creative force behind dozens of feature films, is resurrected by Lamb to introduce Felix to a cinematic wonder beyond imagination: a collection of film canisters containing scenes from his life, which can be reentered and exited at any point he chooses.
Lamb writes movingly about love, regret, and the messiness of families, and raises a compelling question: how many disasters could be averted, mistakes not made, if we could only apply our adult conscience to our childhood experiences? At the first scene, Felix watches, mesmerized, as his father lights one of the thousands of Kools cigarettes that will ultimately kill him, and later, Felix sees fully how his Sicilian-American family's code of omertà was applied to the grim battle with his sister Frances's anorexia.
I'll Take You There has so powerful a cinematic quality that its pages could be sepia-toned. Though it's a well-executed take on previous versions of the story, the mélange of family drama, film criticism, ghost story, and feminist polemic makes for a colossal ambition not quite realized in the relatively slim, 250-page volume.
Lamb's energetic research produces some choke points, in edifying but dull passages on the history of Rheingold beer marketing and American life in 1965 (as narrated, in the kind of absurdity Lamb makes look easy, by Ingrid Bergman), which are in turn leavened by moments both touching and wry, as when Lois notes, without rancour, that she was a 41-year-old prolific writer-director before she was allowed to vote for the first time. Such snippets bring cohesion to a narrative inclined to sprawl, and offer heartening reassurance that progress, however halting, will not be denied.
Take your Radio, Podcasts and Music with you