Stephanie Jones: Book Review - Inside the Black Horse by Ray Berard
Publish Date

Friday, 8 January 2016, 8:59AM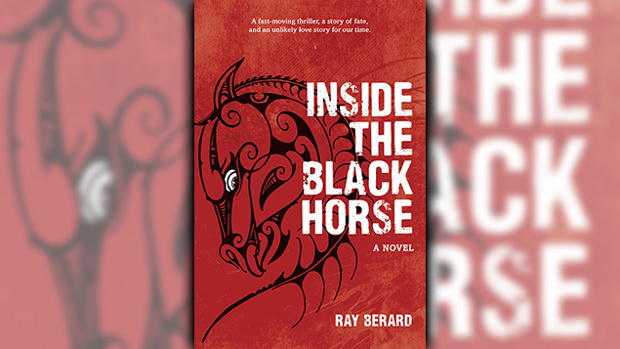 Author

By Stephanie Jones
Who'd have guessed that one of 2015's most electrifying local crime novels would emerge from the keyboard of a Canuck? In Inside the Black Horse RayBerard, a Cantabrian originally from Canada, enmeshes a "reluctant publican", North Island gangs, big-city insurers and a migrant cop turned private investigator in a conspiracy of chaos that promises much and delivers in spades. Unmistakably Kiwi in flavour and tone, Berard's work encapsulates a perfect storm of good and bad luck, criminal enterprise and the fair product of righteous graft.
The practitioners of the latter are Toni Bourke, a one-time "Maori princess" now widowed and raising two children, and Brian Duncan, a veteran of drug and vice squads in the United States who, feeling as if "all he'd ever done was scoop the leftovers of society into body bags", has come way south to begin anew.
Their lives intersect after an explosion of violence one night at Toni's Black Horse Bar and Casino, an illustriously named central North Island tavern that offers TAB services. With a regular patron shot in the head and the till takings and a $500,000 bag of methamphetamine now in the wind, Brian is set upon Toni by her insurance company, which suspects her of engineering a fake robbery.
It isn't long before he is convinced that she is blameless, a fact already known to the reader, who is also aware that the thief of the money and the bag is Pio Morgan, brother to the pitiless, feared and secretly meth-addicted Kincaid (Kingi) Morgan, head of the dominant Assassins gang – whose unlucky young recruit Rangi Wells had been tasked with making the meth exchange.
A fringe player, whose showdown with Kingi reveals much about gang politics and the complications of familial connections in the underbelly, is Tiki Johnston, chief of the rival Bulldogs gang and a small-time rip-off artist who engenders little respect in the wider fraternity. His abbreviated story shows what happens to those who are neither clever nor lucky in this merciless environment.
Pacy and authentic, Inside the Black Horse blends a rambunctious plot with sober themes of socioeconomic and class disparity. Toni's fall from fortune leads her to the pokies profited from by big businessmen and played by people who can least afford to lose. From north to south, through Berard's lens, the island is spanned by dealers controlled and financed by gangs who make their own laws and mete out their own justice. As Kingi tells two hapless British tourists who stumble on to one of his sites, "This, folks, is the other Aotearoa. The one they don't put in the travel brochures."
Brian is similarly hard-bitten and wise. He's seen thousands of hours of detective work yield nothing, and learned that "solving a crime is a lottery". (The other gamble is the demonic dance with meth, which has the power to seduce those who casually sidestep every other danger.) Fortunately for those who favour the literal over the metaphorical, Berard pushes the numbers in Brian's favour, delivering a stunningly lucid and potent portrait of good people and gangsters that is neither implausibly optimistic nor harrowing, but a glimpse of a New Zealand that isn't marketed to moneyed foreigners.
Take your Radio, Podcasts and Music with you